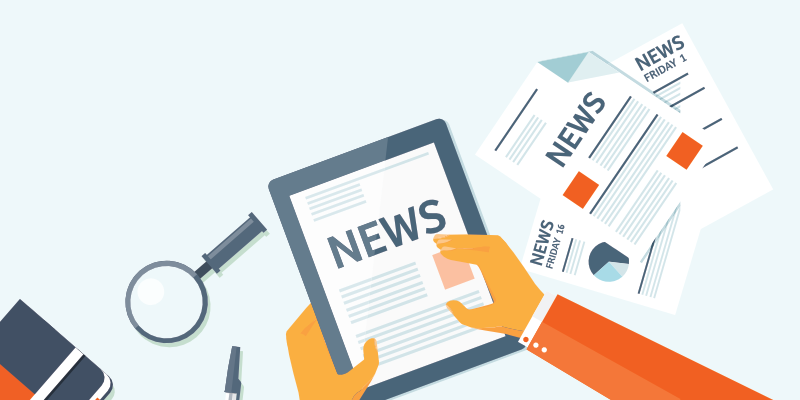 When it comes to local marketing, press releases remain an important aspect to get your company, product/service and brand recognised. Take, for example, the success of an independent coffee shop that was featured in a local paper for their extraordinary coffee shop app built with the help of  the owner's 14-year-old son. Such positive press helped the company build a personal relationship with readers by showing them the real story behind their success.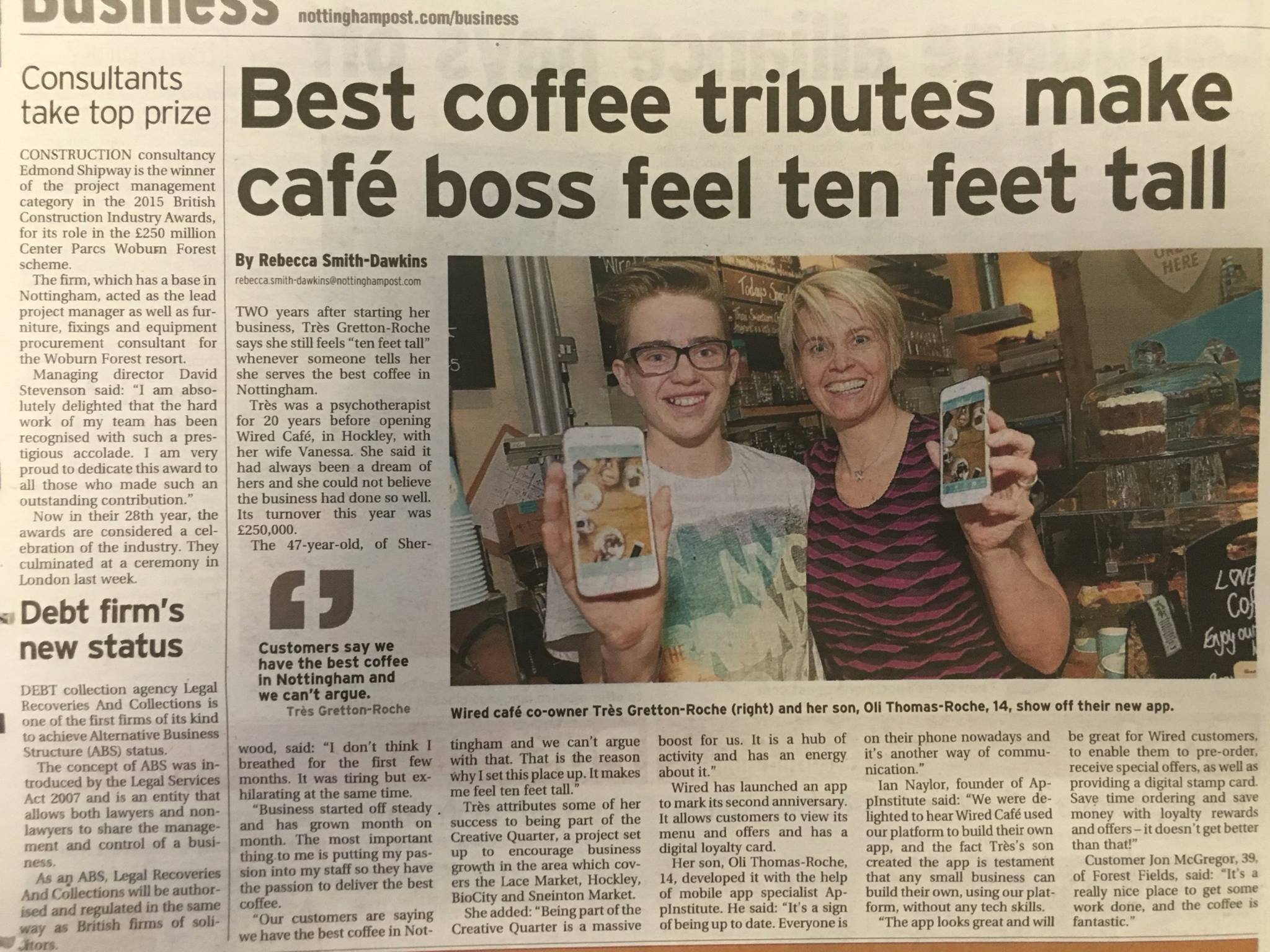 Human-interest stories are always a great way to connect with a business's desired target audience. That is why stories behind the success of owners of small businesses have become a trend in the industry. The local coffee shop 'Wired cafe' was not only featured because it's locally relevant, but also since it contains an interesting story about how the owner's son was able to build the loyalty focused business app.
With a little effort, any business can connect and build relationships with local journalists. Read on below to find out how to leverage your local press to get free PR for your small business.
Getting to know the local press
While it's easy to know the local daily newspapers in town, there are many other publications that you can tap into and utilise to feature your business, from college broadsheets to online websites that focus on the local community. If you are looking for a good starting point, the USNPL lists the newspapers in the United States by state and city and in the UK; Press Gazette lists them by city and circulation numbers. Powerful radio stations can also help you in getting news about your company (new products/services and other stories about your business) out there to the local community.
Given the power of the internet and the large number of mobile device owners accessing websites on their smartphones, adding local websites to your PR campaign is essential.
Do a Google search with the name of your city or town and the words "newspaper" "radio station" "business news" or "magazine" to find the right websites that can help you publish your story.
Make a list of all the websites you find that might be relevant
Visit each website and look out for a contact section – search for an email address and the first name of the person in charge of editorials.
Writing your press release
A strong local marketing strategy will help create a strong foundation for any national campaign. There are effective ways to get your story covered by the local press. Here are some tips to ensure your company gets covered:
Give editors good reasons to pay attention to you
Provide compelling stories with real people
Be helpful and not boastful
Build relationships with journalists and editors
Use a subject line that makes an editor want to open your email
Lastly, it's important that you are creative when it comes to creating your press release. Give their readers something new about your company. "I want my listener to be surprised and think 'I didn't know that'," said Dave Harvey, BBC Radio Leicester assistant editor.
Template for reaching out
When writing an email to the local press, aside from finding a creative angle, business owners need to make their pitch easy to read. Based on a study, 45% of writers want pitches to be less than 100 words, while 43% want them to be less than 200 words. Avoid making your pitches too long. Follow these best practices, especially if you are dealing with editors writing for online audiences, to get published quickly:
Avoid using jargon
Place the most important information at the top
Keep paragraphs short
Put important pieces of information in bold
Attach PR and important digital content about you (video, images, demos, etc.)
Here is a sample email template that shows direct to the point and short letter with an emotional hook at the last part:
Email title:  We're a local business launching a mobile app soon

Email body:

Hi [first name],

I'm [ your full name], owner of [City] based business [Company Name + linked to your website] – we [description about what your business does — i.e 'we serve the best local coffee in town.'].

I'm reaching out to you because [here's your chance to create your story — e.g. "we're about to launch our own mobile app in 2 weeks time. We created the app as many of our regular customers were constantly complaining about losing their paper stamp cards and as an environmentally conscious business we started looking how we could solve this problem and reduce paper waste in our business."]

We are releasing the Android version next week, and we expect the iOS version to be approved shortly after. I've attached a few screenshots of what the app looks like.

I'd love to share more about how our local business is keeping up with digital trends. Let me know if you have any questions.

Thanks for your time.

[Your Name]
[Position + Company Name]
[Contact number]
We hope the details shared above can get you started in connecting with local publications to feature your business. Good luck!
Need help coming up with an idea for your business app? Check out 10 Money Making App Trends Your Small Business Should Invest In.
---