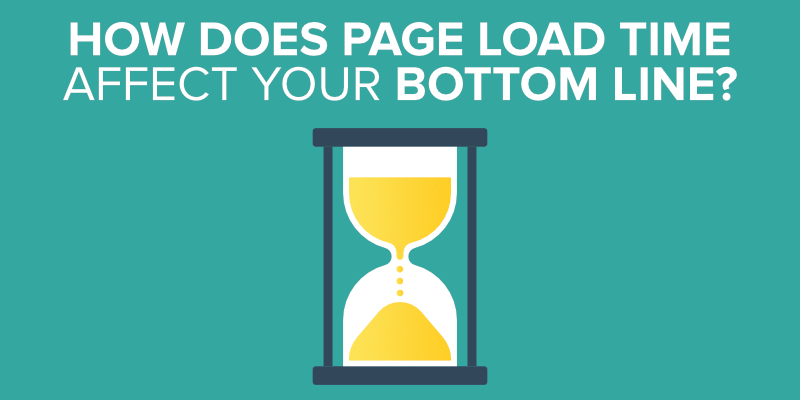 There's no escaping the fact that we live in a fast-paced world. When we want something, we want it now, and if we are left waiting around we're going to be far from happy. With this in mind, when it comes to our buying habits online, the whole scenario is no different.
Whether it's buying a new pair of trainers, searching the web for a local plumber or enquiring about a job, we want to be able to complete any transaction almost immediately. With the ever-increasing competition online, this has led to businesses both large and small to search for the best possible mobile experience that meets the user's craving for speed.
The importance of speed
Gone are the days where a user would take their time to browse the market looking for the best solution to their needs; our hectic lifestyles just don't afford the time investment. Instead, we want it now, via a fast loading website that provides almost instantaneous information about the product or service in question as well as easily accessible contact information or a simple purchasing process.
The first part of the whole process of selling your company to the mobile user arrives when they land on your site. As we've already touched on, time is of the essence and with the average landing page taking around 6 seconds to load, if your visitor is left waiting any longer there is a good chance they will look elsewhere.
A slow-loading, clunky web presence could be the end of your digital offering, and when we have one bad experience online, we don't easily forget. It will be difficult to get that customer back if they've found a quicker, more time efficient alternative elsewhere.
Such is the importance of page load speed that it is predicted that the probability of a user leaving your website before the first page even loads will increase by a massive 15% if they have to wait around for between 6 and 10 seconds. The probability continues to rise as they are left waiting around, meaning that if they are waiting for anything up to 25 seconds, you can guarantee they will have gone elsewhere before your website has even become visible to them, no matter how great it might look when it finally loads.
The growing use of mobile
More search traffic than ever before is coming through to websites from mobiles. Overtaking desktop searches, if you are a business looking to grow online, ensuring your mobile presence hits the mark is a prerequisite to success.
In a congested mobile marketplace, simply having a responsive website is no longer enough though. You need to offer a solution that doesn't fall into the sluggish, slow loading trap that so many company websites do as the business owner realises they need a mobile offering but doesn't know how best to implement it.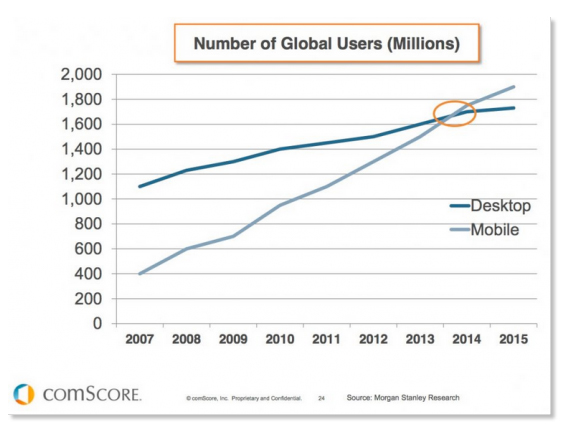 Unable to meet the demands in the browser, a number of companies have turned to native apps to serve the time wary user. Offering speed and effective functionality, they have historically seemed to provide the premium shopping experience, but do in fact offer a disappointing return on the very high investment required to design, develop and run a native app in the first place.
Then comes the issue of a user actually having to find and download your native app from an app store filled with thousands of others; not to mention the infuriating downtime associated with performing updates on a regular basis to ensure the best-continued experience.
If only there were an option that offers speed, incredible functionality and was accessible through a user's browser…
The Progressive Web App solution
With their instant loading and accessibility through a browser, the Progressive Web App is the mobile solution businesses up and down the land have been looking for!
So that might sound a little dramatic but when it comes to speed, the PWA really can't be beaten. When you combine this with their functionality, which enables you to create an app-like experience without the need to be found in an app store or download, you could be looking at the best way to put your company ahead of the game in the mobile world.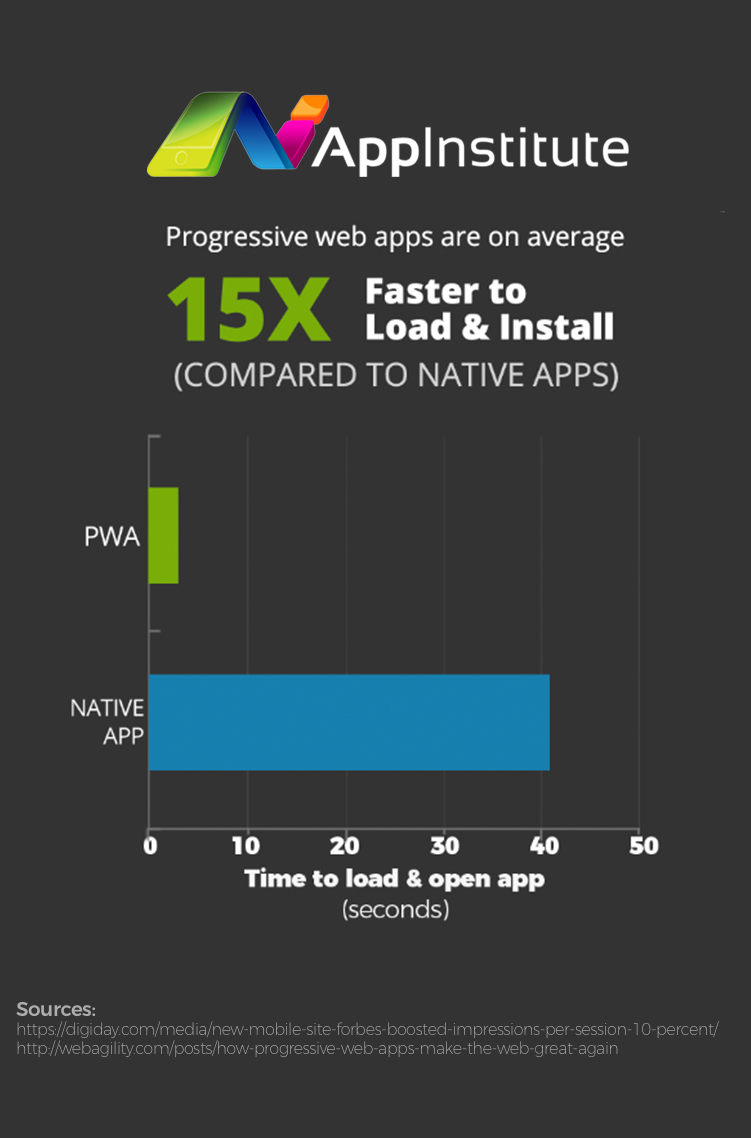 Even with a poor internet connection, your PWA will still load incredibly fast and therefore increase the chances of a user making a purchase or completing a contact form. When competitor's websites are loading slowly, are difficult to navigate around and don't offer the information the user is looking for in the blink of an eye, you can be on hand to provide all of that and more.
It's important to stress though that a PWA isn't just a great option for companies looking to sell their products online. If you want to encourage people to pick up the phone and call you or complete a form on your site, imagine how impressed the user will be if this information is easily accessible and available instantly on arrival to your Progressive Web App.
The issue of speed and ease of use is also an important factor when comparing Progressive Web Apps to native apps. Yes the process of finding and downloading an app doesn't take a great deal of time in the grand scheme of things, however when we are on the go and looking for a solution at speed, you can almost guarantee that someone isn't going to search through their app store and wait for the download to complete before completing the purchasing process.
If you were sat at your desk at work, waiting for a website to load for the same comparative time as an app takes to download, would you still be on that website? Probably not.
The frictionless nature of the Progressive Web App puts it above both responsive designs and the native app. They don't need to be installed, are accessed in the same way you would any other website from your mobile yet load quickly and make navigation between different areas of the app easier than ever before.
When you add in the fact that they can be crawled by Google so will rank in the search engine, provide push notifications that you've come to expect from native apps and offer the all-around app-like experience, it's clear to see that PWAs are the next generation.
We can all get incredibly frustrated when we have to wait around, whether it be in a queue at the shopping centre or for a website to load when you're sat at home on the sofa. However, when it comes to the digital world, with a Progressive Web App in your corner, you can ensure that your business is providing the ultimate mobile experience that works for the user and your bottom line too.
To learn more about the PWA features supported by AppInstitute, click here.
---