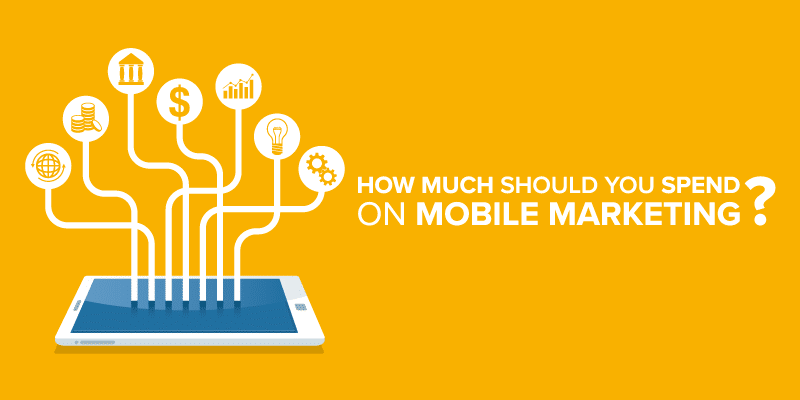 Before marketers set out on their mobile marketing campaigns, they ask themselves two important questions:
How much should our business spend on mobile marketing?
What percentage of our overall marketing budget should we allocate to mobile?
Hopefully, by the end of this article, you should have a better idea of how to answer those two questions.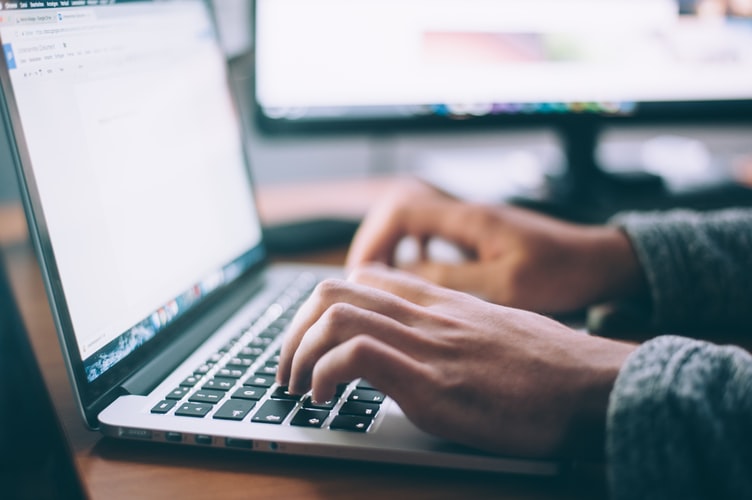 Image: Glenn Carstens-Peters/Unsplash
Mobile marketing spend can vary widely based on a huge number of factors, including your best-performing channels, your website, social media accounts, SMS messaging, localisation strategy, and even a dedicated (and optimized) app for your business.
Is every channel right for you? Unlikely – but with the right tactics even businesses that don't seem like they'd benefit greatly from mobile marketing can drive a massive difference in awareness, customer satisfaction, and sales.
The Proof Is in the Numbers 
A recent CMO survey found that "Marketers agree that digital marketing has become a pillar for their companies' success during this pandemic year."
The survey also found that "[Mobile activities and social media] categories are expected to grow significantly in budget allocations over the next five years, with mobile activities expected to represent 35.7%, and social media 24.5% of the marketing budget."
The reason for this is simple. Mobile marketing has become one of the most cost-efficient and effective ways to reach potential customers.
Research also shows that mobile device users are spending more than 3 hours per day on their smartphones. Therefore, not only do mobile devices have incredible reach, but marketers are also able to reach their target audience wherever they are with their mobile phones.
In case you need another reason to make your business more mobile-friendly, mobile shoppers also spend more. Much more, according to the Google Shopper Marketing Council.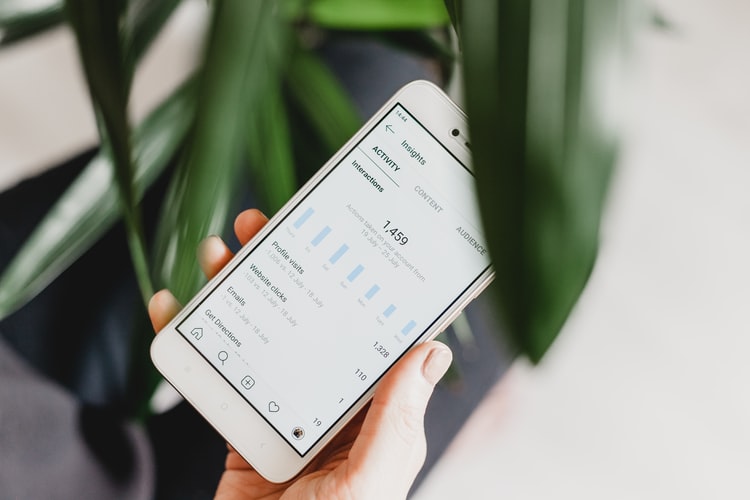 Image: Georgia de Lotz/Unsplash
What Is Mobile Marketing?
Before we look at how to harness the power of mobile marketing and how to set a budget, let's take a closer look at what we mean by mobile marketing campaigns.
Simply put, mobile marketing is an approach that sees businesses using a variety of marketing techniques to promote their product or service directly to mobile users.
Mobile marketing was previously limited to SMS, and later MMS. But as technology has developed, the reach and use of mobile phones have also grown.
Mobile advertising has now expanded to include email, mobile websites, voice calls, and more recently mobile apps (with or without push notifications), social media, Quick Response (QR) code marketing, and chat apps.
How Does Mobile Marketing Work?
Mobile marketing campaigns could include the following:
Push notifications on downloaded apps
In-app or in-game marketing
Mobile websites
Promotions sent through SMS messaging
Multimedia Messaging (MMS)
The scanning of QR codes on mobile devices
Alternatively, location-based services can also alert marketers to their customer's geographic location or proximity to their business.
Small Changes Equal Big Differences with Mobile Marketing
The changes you need to make in your mobile marketing campaign (and budget) will depend on how you're currently acquiring customers.
Mobile-Friendly Websites
Most likely you're pulling a large portion of your customers to your website through content marketing and social media. If so, one of your best bets would be to make sure your website is the best-optimized site around for mobile viewing.
Not only does this improve users' experience on-site, but it draws more users in because Google gives heavy preference to mobile-friendly sites that look nice and load quickly without burning through users' data caps.
This could be as simple as installing a new theme or switching your hosting to a quicker server. If your site's not mobile-friendly (you can test it here, free) you should seriously consider an overhaul to get or keep yourself on Page One, where your customers can find you easily.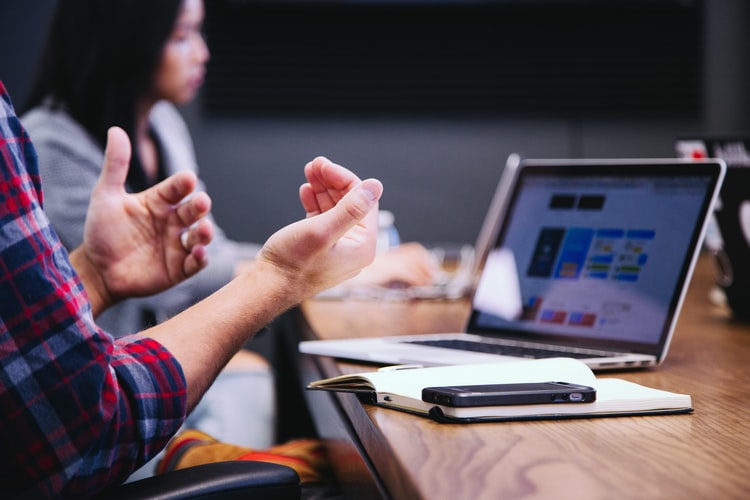 Image: Headway/Unsplash
Advertising
This can be hit or miss: you need to be sure you're targeting your prospects appropriately and not annoying anybody.
The rise of ad-blockers has caused problems for traditional models, but right now there's a major opportunity to leap ahead of your competitors in the mobile space because their ad spending lags far behind media consumption rates.
Will ad-blocking continue to grow in popularity? Yes. That said, you can take measures to ensure you're always visible to the people who want to see you. And one of the most important ones is a mobile application for your business.
So, How Much Should You Spend on Your Mobile Marketing Budget?
As the research in this article has shown, desktops are fading away and mobile is an essential part of any modern marketing strategy. However, there's no one-size-fits-all answer.
This is because the cost of mobile marketing will vary from individual to individual, and with each campaign.
Here are a few things to consider before deciding on your mobile marketing budget:
Do your market research: 
For your mobile marketing campaign to be successful, you need to understand your target audience.
Not only do you need to consider their demographics and interests, but also the mobile marketing channels they frequently use.
Creating buyer personas is a great way to get a better idea of who your customers are, what they're interested in and which mobile advertising channels to focus on.
Tip: Don't forget to include competitors in your market research. Specifically, you should consider what their market share is and what your mobile app will do differently.
If you are creating an app and want to do your market research through focus groups or surveys, this will need to be budgeted for.
Research shows that on average, app market research may cost between $5,000 and $15,000.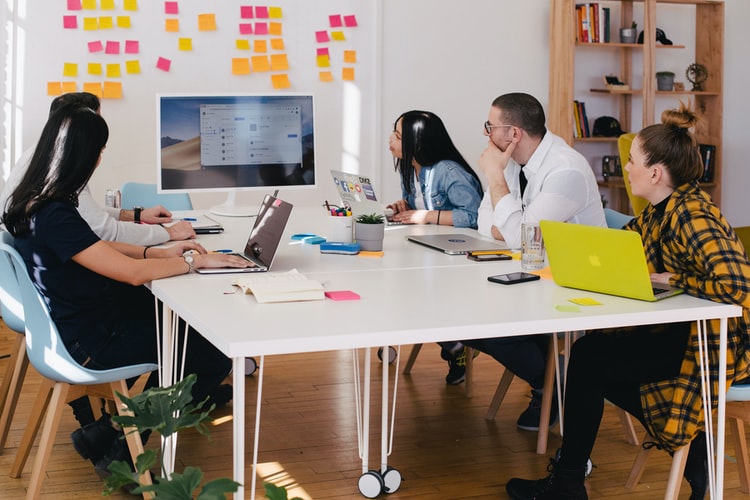 Image: Leon/Unsplash
Decide on your mobile marketing campaign's plan of action: 
Once you've done your market research, you can begin your strategizing phase. This will help you determine what your Unique Value Proposition (USP) is and how you will reach your target audience.
Other than determining your USP and target audience, you will also need to consider pre-launch activities and what your Key Performance Indicators (KPIs) are.
Tip: We outline KPIs for mobile marketing campaigns in this article.
Choose which media channels you will use: 
The next phase of your mobile marketing strategy is to choose which media channels you will use.
After doing your market research, you should have a good idea of which channels to use to best target your ideal customers.
Choosing the right channel will depend on your product or service and the channel itself. For example, Twitter isn't suited for long posts. In this case, LinkedIn would be a better choice.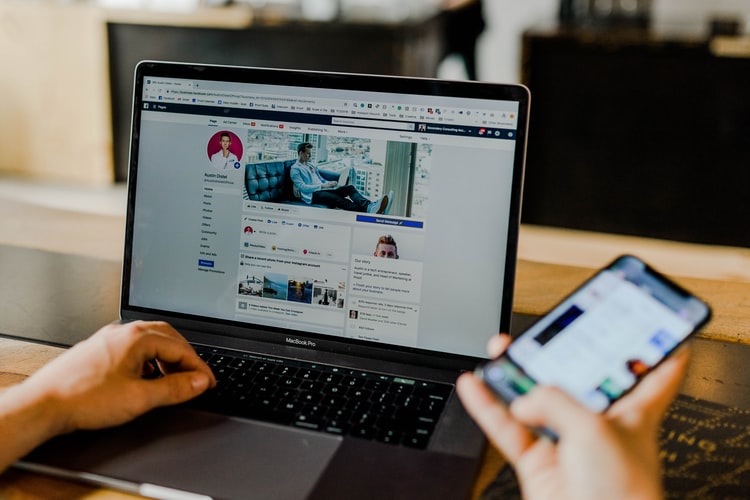 Image: Austin Distel/Unsplash
Test your campaign: 
Once you have completed your market research, established which channels you will be using and determined your KPIs it will be time to test your campaign.
After implementation, you will need to measure the campaign's impact on your business and continually optimize it.
If part of your marketing strategy was to release a mobile app, you will also need to budget for prototype testing.
This is important to ensure that your mobile app is user friendly and that you can fix any issues that may arise.
The average app marketing budget is estimated to be between $1,000 and $5,000. This cost will also include any App Store Optimisation (ASO) strategies you will implement to improve your app's ranking.
New research from Nielsen, one of the most trusted behaviour-tracking firms in the world, shows: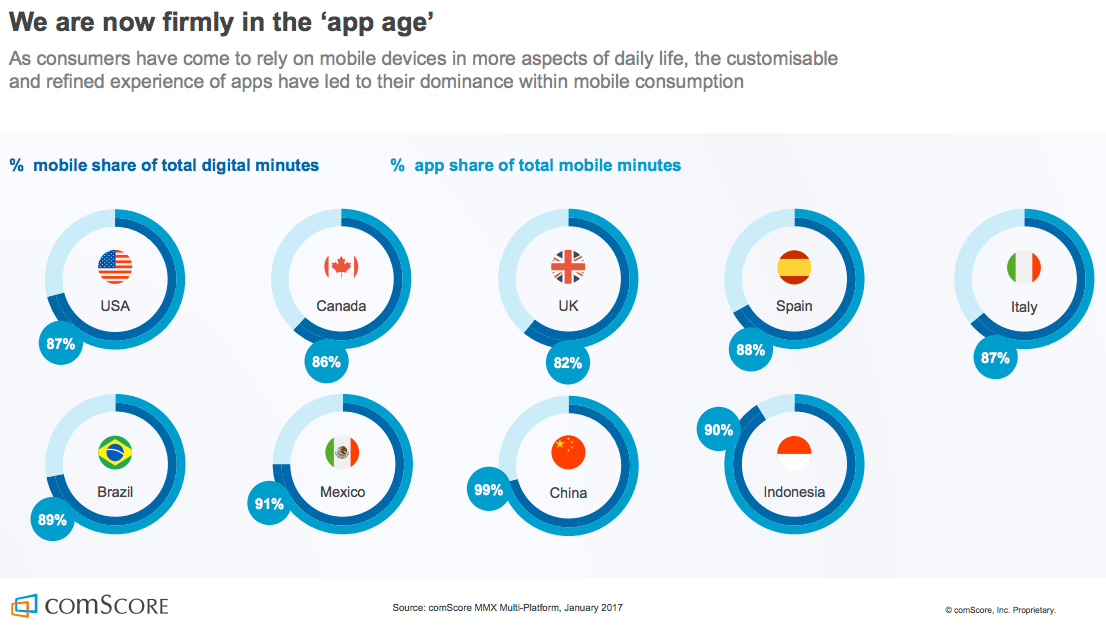 In 2017, global users spend an average of 89% of their mobile device time in-app and only 11% on the web.
This is because more complex site UI features aren't quite available on mobiles yet. But on the other hand, the apps you use have a much more custom feel and provide a unique (or at least 'different') experience.
Why Are Apps Such a Big Deal?
Create a fully customized, branded environment for your users
Enjoy a direct, always-visible channel to your best customers
Build an unlimited product catalogue and payment platform
Improve engagement with a low-distraction environment
Nurture customer loyalty through ease of use/shopping
Building business apps is a lot easier and more economical than it was even a few years ago – with a lot more features and variety. These days, they help a wide variety of businesses, physical and virtual, reach new heights of success.
Other Costs to Consider in Your Mobile Marketing Budget: 
In addition to the expenses mentioned above, there are a few other costs associated with setting up a mobile marketing strategy:
To choose the right mobile strategy for your business, you first need to know if you'll reach anybody. As always, data is king: services like Google Analytics can show you how your web traffic is divided between desk and mobile at a glance.
If your site uses WordPress, there are (free) plugins to give you the same insight.

Source: Hallam Internet
If you have tons of mobile traffic…
Given the numbers above, that makes sense – you're on track! What you're doing is working and you should focus ever-closer on mobile initiatives starting right now.
Either your website's well-optimized for mobile viewing, your app's getting lots of downloads and usage, or you're broadcasting your messaging in the right places at the right times. Maybe all of these.
If you don't…
Remember, all digital growth is mobile and will be for the foreseeable future. Desktops will almost certainly never disappear completely, but money invested in non-mobile marketing is already subject to decreasing returns. And that means it's likely time to shift your focus.
To improve your mobile traffic, you may want to consider hiring a professional from a digital marketing agency to help with your business's Search Engine Optimisation (SEO).
The cost of a digital marketing agency can vary according to the size of your company, the pricing structure of the agency and the requirements of your marketing strategy—to name a few factors.
In 2020, the average annual cost of a marketing agency's services was between $30,000 and $145,000. 
Mobile Marketing Platform Licenses 
Another important factor to account for in your budget is the fees associated with mobile marketing platforms.
These are software solutions that are designed to optimize and automate your mobile marketing communications.
Mobile marketing platforms use GPS, in-app messages and push notifications to deliver marketing messages to customers.
Depending on your license and mobile marketing service provider, these fees can range anywhere between a few hundred and a few thousand dollars per month.
In addition to a monthly subscription, many mobile marketing platforms will require that you pay a one-off activation fee.
Social Media Marketing Campaigns
One of the most effective and cost-efficient ways to market your product or service is through social media marketing campaigns.
For businesses in the fashion or food industry, Facebook and Instagram have become particularly popular channels for social media marketing.
One of the great things about Facebook marketing is that you are completely in control of your budget.
All you need to do is indicate how much you are prepared to spend on advertising and Facebook will do the rest.
Whether you want to spend $10 or $10,000 a week on Facebook marketing, you are in control of the overall amount spent.
However, the advanced ads will require a minimum spend in order to work.
Pay Per Click Advertising (PPC) Advertising
If you're looking for an inexpensive way to reach your customers on their mobile devices, mobile ads are a must.
With Google Ads, users are able to create compelling ads, set up campaigns, control their spend and monitor the success of campaigns.
Google Ads is also useful if you want to create ads to run across YouTube, Google Maps, Google Play and mobile apps that support in-app advertising.
Moreover, Google Ads can work for most advertising budgets and you'll only be required to pay when your customers click on your ad to visit your website or call your business.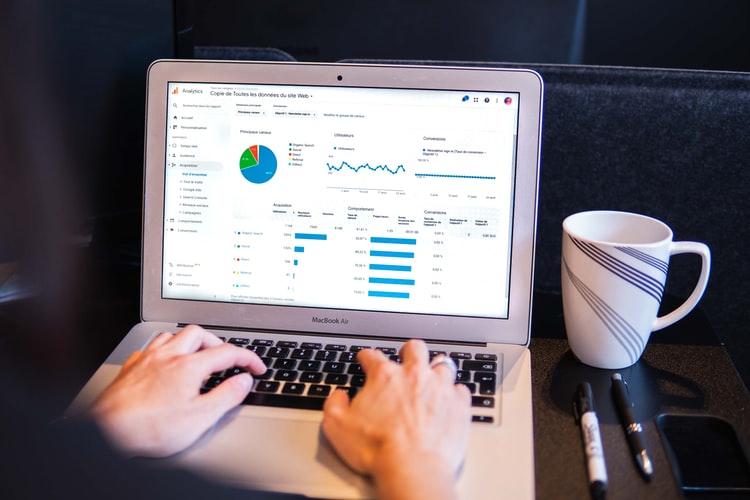 Image: Myriam Jessier/Unsplash
Short Code Leases 
If you plan on running an SMS marketing campaign you will need to lease a common shortcode.
Shortcodes are leased from the Common Short Code Administration (CSCA), who maintain a master database of available, reserved and registered shortcodes.
Simply put, shortcodes are five or six-digit phone numbers and can be particularly useful if you have a specific keyword that is essential to your business.
Shortcodes can cost anywhere between $500 and $1,500 per month.
Wrapping up
As this article has shown, there are many factors to consider before setting a budget for your mobile marketing strategy.
We hope that this article has given you an overview of which mobile marketing strategies are perfect for your business and how you can create a budget for your marketing needs.