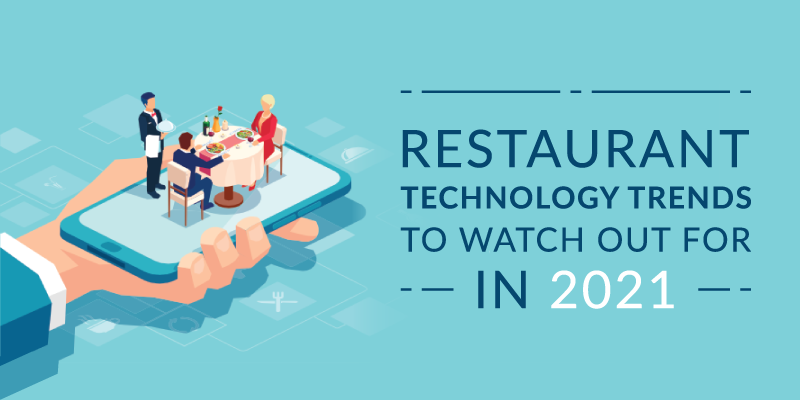 New technology has the potential to improve and disrupt the way the restaurant industry works. While the overall concept of a restaurant may stay the same — serving or delivering food to customers — the way restaurants do this will likely continue to change.
In recent years, trends like delivery apps and social media platforms have made it much easier for restaurants to serve a wider base of consumers.
Likewise, automation technology has allowed the restaurant industry to drive efficiencies throughout their business. This includes online ordering, kitchen display systems, contactless payment and menu QR codes.
Going forward, restaurant owners will continue to make use of different types of technology. In this article, we'll look at restaurant technology trends that are set to change the way restaurants work.
Let's take a closer look at restaurant technology trends to watch out for in 2021.
Image: Shawn Ang/Unsplash.
Online Ordering and Offering Delivery Options Will Continue to Get Easier through Automation
Delivery services like Just Eat are already changing the way people eat and the way restaurants can reach customers. However, the charge of these apps is unlikely to stop anytime soon, with a number of changes incoming that will refine an already successful formula.
The first generation of delivery apps simply connected restaurants with customers. The second generation, those like Deliveroo and Foodora, provide delivery logistics that allow restaurants that didn't originally offer delivery services to do so. McKinsey suggests the use of these "new delivery" apps will continue to grow, allowing more and more higher-end restaurants to serve food off-site through online ordering.
Meanwhile, Google is bringing restaurant delivery technology one step closer to the consumer. It's doing this by making it possible for customers to order food through existing delivery apps without having to leave Google Search or Maps. Users will also be able to place orders via Google Assistant.
Users can choose a restaurant, select food from the menu, and place an order all from within Google. For now this option is only available in the U.S., although it's likely we will see the service expand to other countries in the future.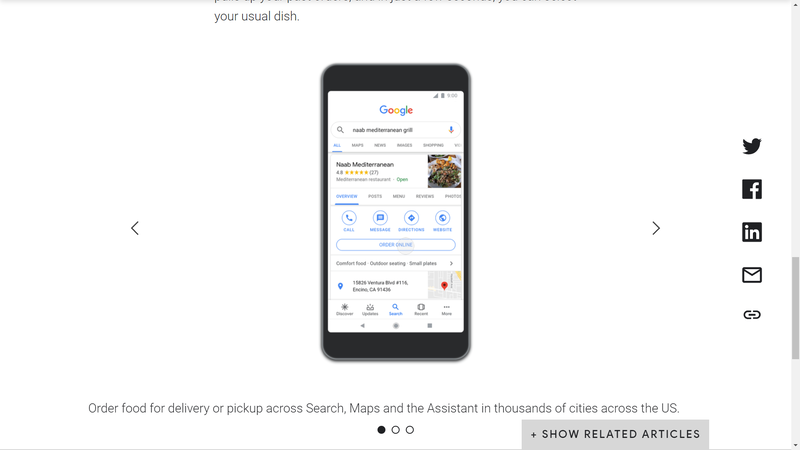 A final restaurant technology trend worth watching out for in the delivery space is ghost kitchens. These are spaces that allow restaurants to set up solely for the purpose of serving food via delivery apps.
Restaurants that use ghost kitchens can take advantage of lower costs on things like real estate and serving employees, instead of focusing solely on preparing food for delivery. Former Uber CEO Travis Kalanick is said to be one of the big names behind the new restaurant technology trend.
Artificial Intelligence (AI) Will Be Used by the Restaurant Industry in Many Ways
Artificial intelligence can already be found in many different common technologies, from smart assistants on your phone to spam filters on your email client. Unsurprisingly, restaurants at the forefront of innovation are attempting to use AI-powered technology to increase customer convenience and revenue.
First up is McDonald's, which according to Tech Crunch recently acquired AI tech company Dynamic Yield in order to bring AI-driven menu customizations to its drive-throughs.
According to the publication, this will allow McDonald's to tailor menus based on factors such as the weather, trending menu items, and restaurant traffic. The company eventually expects to implement the tech into its mobile app and self-serve kiosks.
Another use of AI that would seem far-fetched if it wasn't already happening in 43 U.S. states is Google's Duplex reservation technology.
Duplex is a feature of Google Assistant that will call restaurants and make bookings for you. When a user decides they want to book a table at a restaurant, Duplex's AI assistant will call the restaurant, speak to whoever answers the phone and make a reservation. Once the reservation is confirmed, Duplex messages the user the reservation details.
While currently in use for restaurants, Duplex will theoretically be able to make reservations of all kinds in the future.
For those yet to try the service, it really has to be seen to be believed. The robot assistant can talk fluently with restaurant staff members. It even makes its speech pattern seem less robotic by adding speech errors such as "ers".
As with any new service, it isn't yet 100% effective and it still relies on human operators to make some of the phone calls. However, it likely won't be long before restaurants in much of the world have to get used to accepting phone calls from AI assistants.
Moreover, when considering delivery services in the restaurant industry, AI can determine the optimal route for many stops. This application could revolutionize logistics and speed up customer service operations significantly.

Scheduling Software Will Continue to Improve
Scheduling is a key part of managing a restaurant. However, it's also difficult to get the balance between having enough staff to serve your customers and having so many that you start losing money.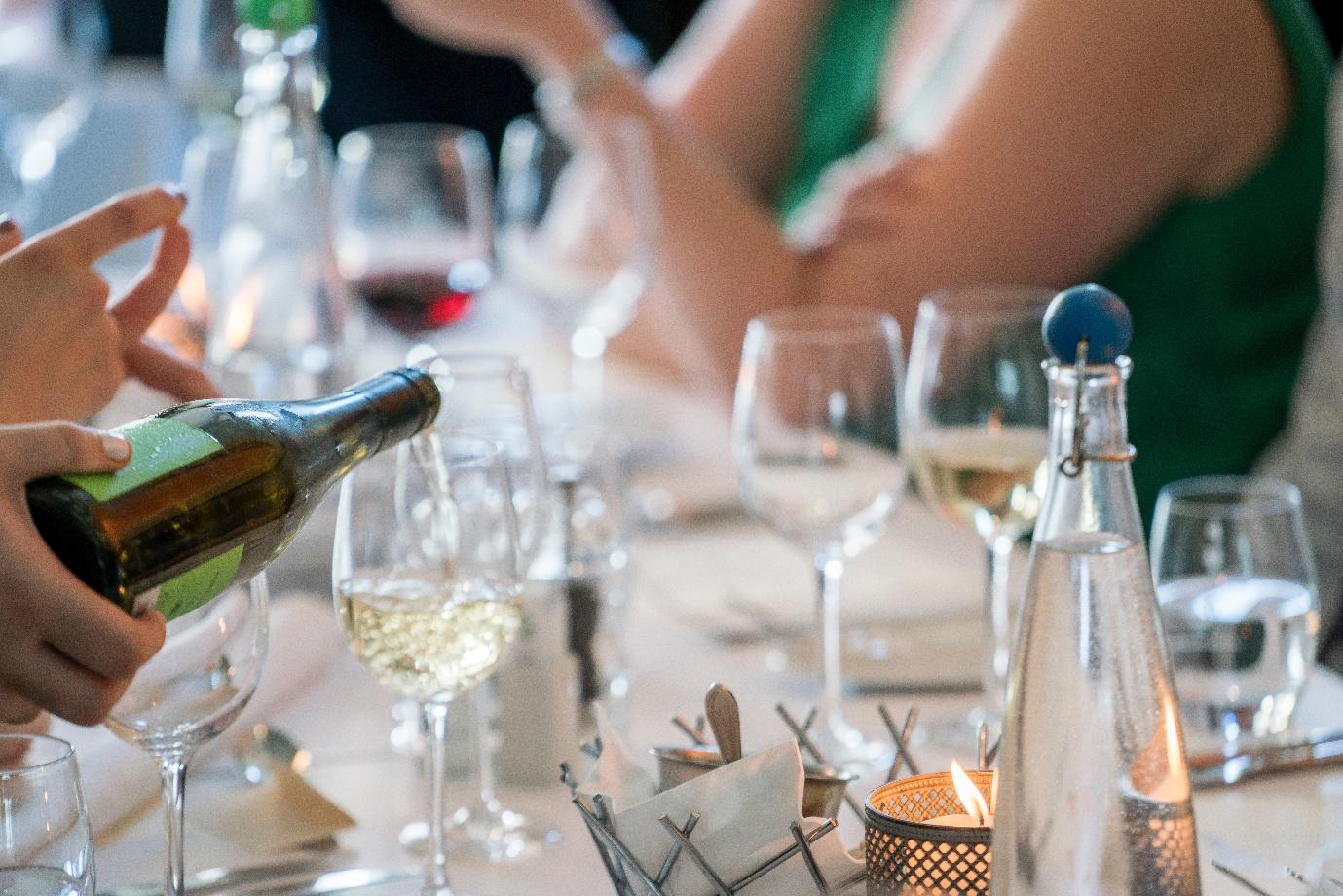 Scheduling management software can make the process easier by automating and improving employee scheduling. For example, 7Shifts promises to help managers spend 80% less time scheduling staff while allowing them to track how their restaurant is performing and simplify staff communication.
Other services are being introduced to help managers. Pared is an app that is helping restaurants make short-term hires to cover shifts last minute. When restaurants notice they are short, they can use the app to find a person qualified in the role they require and hire them for the shift they need.
Digital Inventory Tracking Will Help the Restaurant Industry Reduce Food Waste and Cut Costs
The more accurately a restaurant can track inventory, the less it will waste and the more it will sell. This is important in the restaurant industry where margins are often low.
The next generation of digital inventory tracking systems promises to allow restaurants to more accurately and effectively track their inventories. Digital tracking services can also save time when compared to manual restaurant inventory management.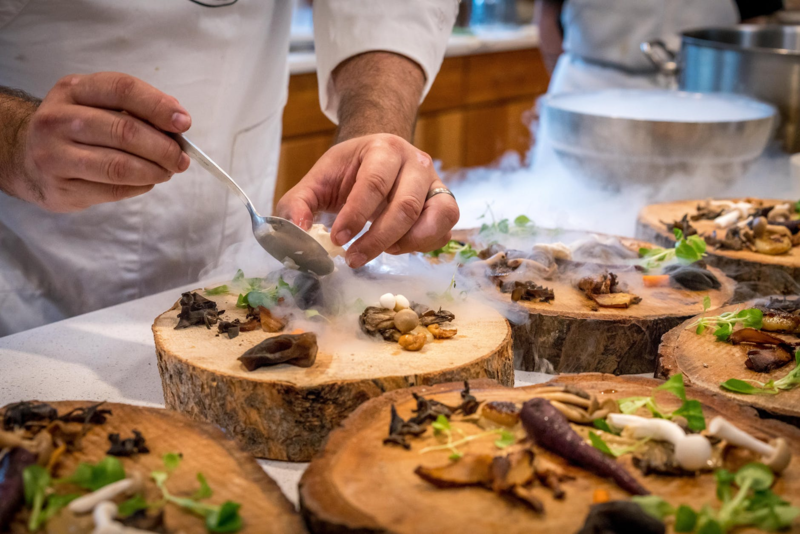 Different solutions allow restaurant owners to track the raw ingredients used in dishes based on shipments coming in and the dishes that are sold in the restaurant.
By using real-time data, the chance that a restaurant will run out of ingredients should be vastly reduced, especially when combined with the automatic ordering capabilities offered by some of these programs.
In order to effectively track inventory, you'll have to integrate it with your POS system, so you know what you are selling.
More Elements of Running a Restaurant Could Be Automated
Many of the technologies on this list allow restaurateurs to automate certain parts of running a restaurant.
Taking things one step further is Eatsa, a service that promises an end-to-end solution allowing restaurants to automatically accept orders, build efficient kitchen operations, and deliver pickup systems.
If that wasn't enough, according to Bloomberg, a restaurant in Beijing has partnered with Panasonic to create a restaurant in which all parts are automated, including serving food to its consumers.
There is a major asterisk on this claim, however. The restaurant serves a hot pot, which presumably means the customers do most of the food preparation at the tables themselves. A fully automated restaurant that cooks your meals may still be some way off.
Nonetheless, the chain plans to expand to 5,000 restaurants worldwide, meaning it may not be too long before a fully automated restaurant opens up near you.
Apps and Websites Will Continue to Be Important Technology Trends
Apps and websites are among the most popular restaurant technology trends. Their popularity is only set to grow in the future, as restaurant owners continue to use these technologies to maintain a direct line of communication with their customers and make online ordering easier.
Website builders like Bentobox make it easier for restaurateurs to create a great-looking website for their restaurants with plenty of useful features. BentoBox provides features that let restaurants accept reservations directly through their websites, sell gift cards, book events, and even take online orders for catering.
Mobile apps are another way that restaurants can use technology to increase their revenue. According to a survey by Oracle (via Restaurant Technology News), "86 percent of operators said branded mobile apps increased their speed of service and therefore revenue," while "93% said guest-facing apps enhanced the guest experience, promoted loyalty and drove repeat business."
With new technology like the app builder from AppInstitute making it easier to build high-quality apps, the number of restaurants using apps is likely to increase further.
Wrapping Up: Restaurant Technology Trends
The technologies in this article are all currently being introduced, meaning it won't be long before many restaurants have to deal with them if they aren't already doing so. Many of them will drive efficiencies in restaurants and potentially expand a restaurant's customer base quite significantly.
While the core parts of a restaurant such as great food, service, and location will always be important to a restaurant's success, taking advantage of some of the technologies on this list could provide restaurants with a much-needed competitive edge.
---