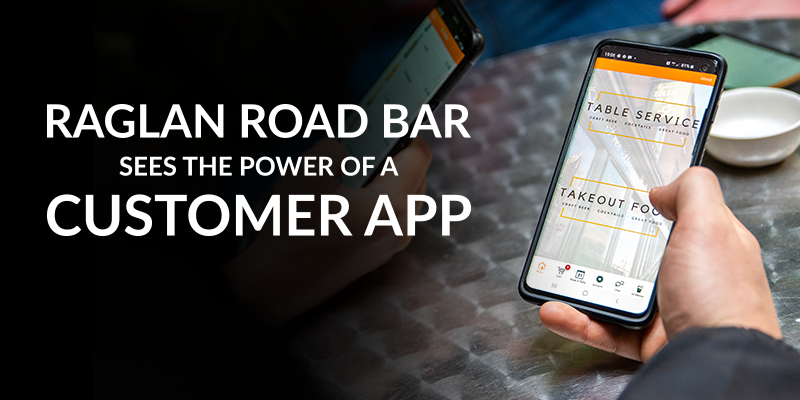 Raglan Road Bar is an Irish bar in Nottingham. Faced with COVID-19, it needed an innovative way to keep customers safe and revenue flowing. Owner Ged Dowling looked to AppInstitute to create an affordable bar app with the features it needed.
The app was an instant success. In the ten days following the bar's reopening on 4 July, it was downloaded 540 times and directly resulted in £10k in revenue. Here is the full story.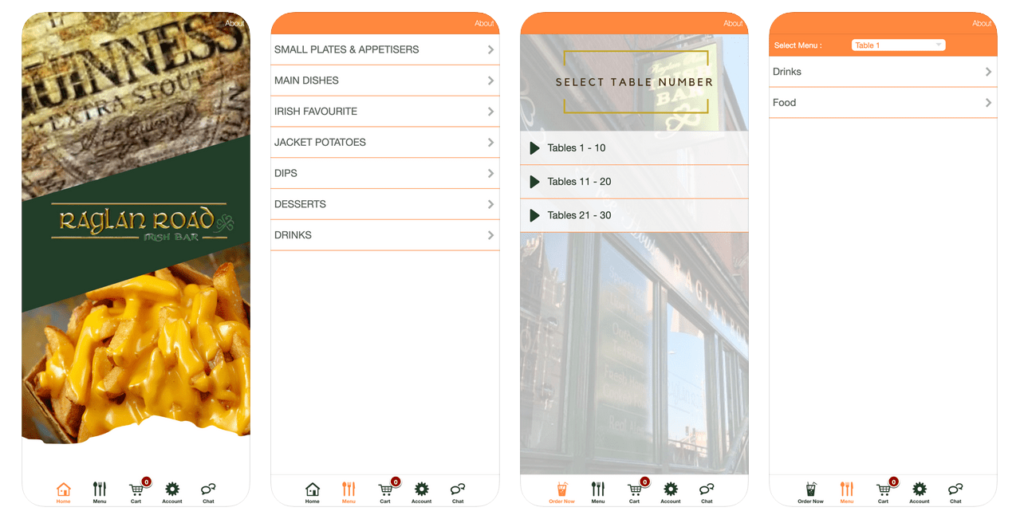 Global Pandemic Threatens Entire Industry
The pandemic was hugely challenging for hospitality businesses as venues were barred from accepting customers onsite.
Raglan Road Bar spotted these issues early on and began to offer takeaway food to keep the cash coming in. It was not an ideal scenario, but it was enough to keep regulars happy, and business ticking over.
Providing a takeaway service wasn't easy, with streamlining the ordering process the biggest challenge.
At first, Raglan Road Bar accepted orders by phone or via aggregator takeaway apps. These strategies may have been easy to implement, but the former was complicated by the lack of menu and cumbersome manual payments, while commission fees on the latter were eating into profits.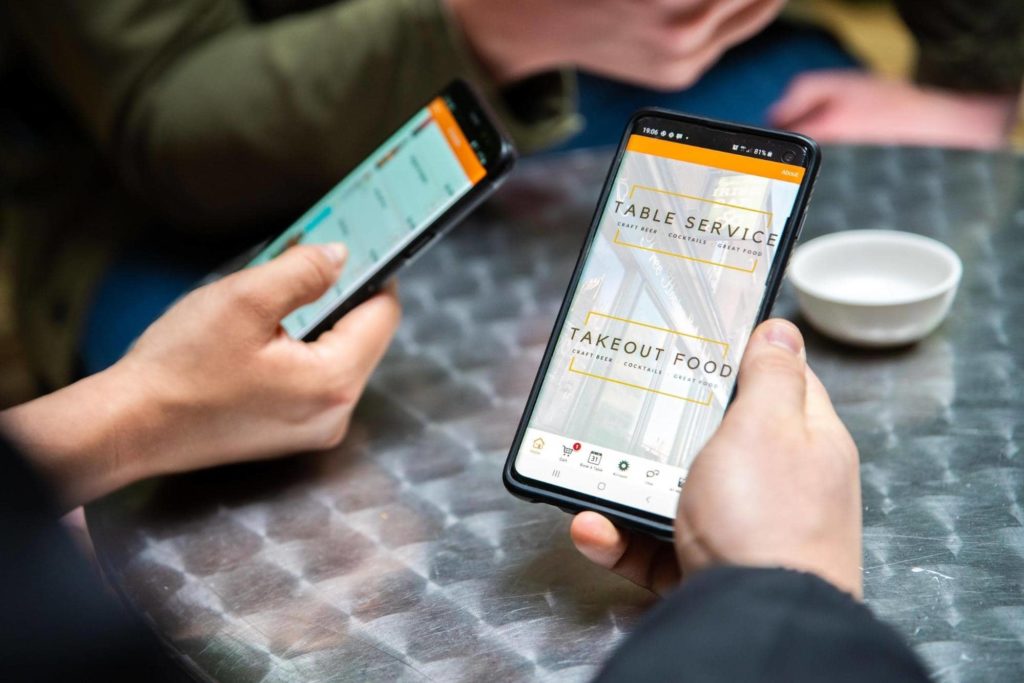 Additionally, the bar had no line of communication with the customers. This meant that once the order was complete, Raglan Road Bar could not encourage repeat purchases.
The bar needed a better option. This intensified in late June when it became apparent that the government was going to allow venues to reopen.
While this was welcome news, trading would not be the same as pre-lockdown. The bar would have to put in place measures to adhere to social distancing regulations and keep customers safe. It would need to do this while staying profitable.
A Simple Solution for a New Way of Working
After researching several solutions, Raglan Road Bar decided that AppInstitute was the best option for its needs. This was due to three main reasons.
First, the owner didn't have any app programming experience, nor did he have the budget to hire a developer to create a dedicated app — something that typically runs into thousands of pounds.
This is where AppInstitute comes into its own, as the app builder makes it easy for anyone to create an app for their business.
The owner just had to pick the bar template, add the features he wanted to include, and then update the images and information. He were even able to connect the app builder to the bar's social media profiles and website to populate the app with crucial data automatically.
The second reason was that with the reopening date bearing down on the bar, it needed to create, publish, and promote the app in an extremely tight period.
AppInstitute excels in this area as the template system means business owners can create an app in days — or even hours if they have time to dedicate to the process. Once the app is ready, it is easy to publish the app on both the Android and iOS app marketplaces — making the app compatible with any phone.
For its part, Raglan Road Bar also had a great strategy for encouraging adaption, namely, promoting the app and its features on social media, as well as via signs installed in the bar.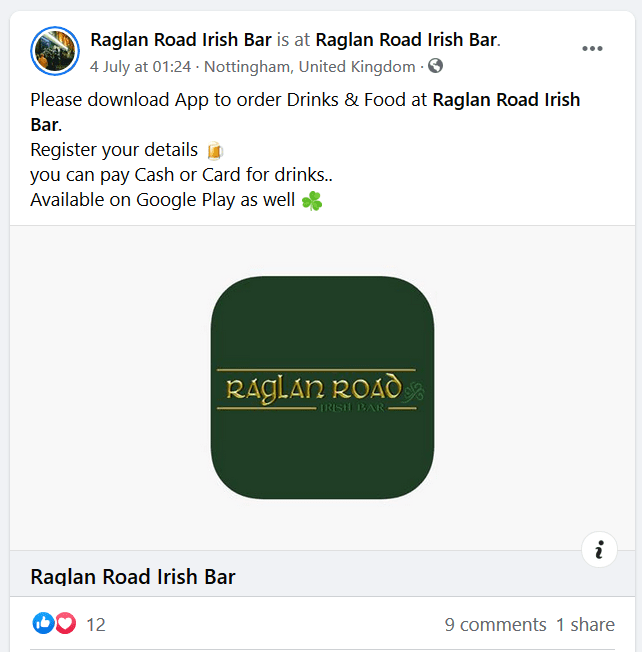 Third, and most importantly, were the features AppInstitute offers. With the new app, Raglan Road Bar can provide customers with a modern digital experience that enables services such as:
Contactless ordering and table service. Once customers have chosen a table, they can make and pay for their orders from within the app. The bar staff are alerted once the order goes through, and they can prepare the order and bring it over.
Table reservations. Like in most bars, pubs, and restaurants, social distancing regulations decreased capacity in the Raglan Road Bar, and customers worry about not being able to get a seat. An app solves this problem by allowing groups to reserve a table from their phone.
Seamless takeaway processes. The app streamlined Raglan Road Bar's existing takeaway operations. The entire takeaway menu is available, so customers just need to select what they want and pay for it. Staff are no longer answering calls, leaving them able to focus on keeping customers happy.
Loyalty program. The bar can keep customers coming back by offering a loyalty program that rewards them for repeat purchases. Customers also receive a continuous stream of offers and discounts to keep them engaged.
And more. Beyond these core features, Raglan Road Bar uses its app to send customers notifications, track data about what products are performing well and communicate directly with customers.
Instant Results and Loved by Customers
The app was a huge success. Raglan Road Bar's customers love how convenient it is to order via an app on their phone. They are also reassured that the bar is doing everything it possibly can to keep them safe.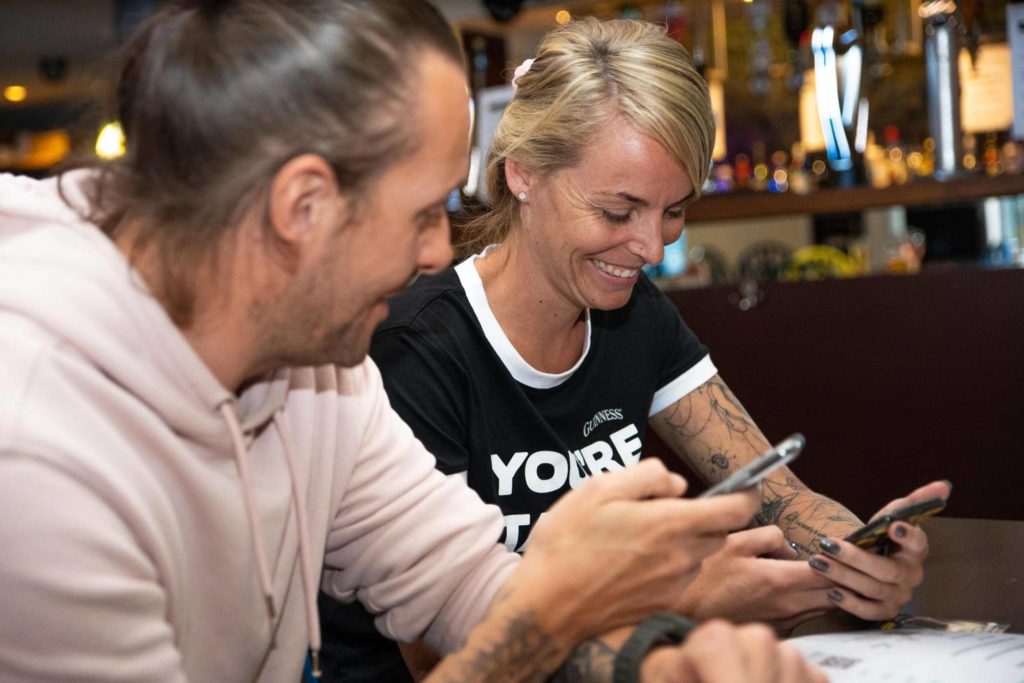 Between 4 July and 13 July, this resulted in the following successes:
The app was downloaded 540 times in the first ten days it was available. This is a significant number of customers that the bar can now interact with.
The app brought in £10k in revenue, at an average of £1k a day.
The first ten days saw the app process 798 transactions, with an average value of £12.53. That is a considerable number of potentially virus-spreading interactions avoided.
The average spend per user is £18.50, showing that people loved using the app repeatedly.
Owner of the bar Ged Dowling said this about the AppInstitute experience:
"Operating a bar during the pandemic is unlike anything we've done before. We don't typically provide takeaway or table service, but these two options are now necessary to survive. Thankfully for us, AppInstitute makes it really easy for us to offer both these services to our customers.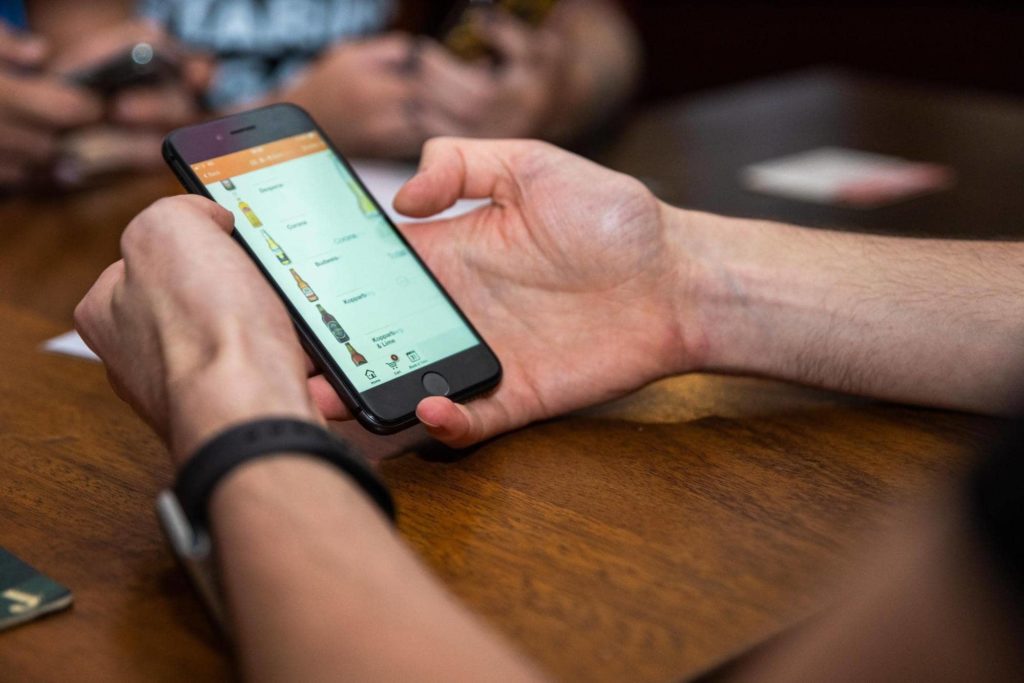 What was especially pleasing was how quick and easy getting started with AppInstitute is. I don't have any experience coding, so I was wary about whether I'd be able to create the app myself. 
Fortunately, the app builder was easy to use and made the entire process incredibly simple. I just chose a template with all the features we needed, and then it was just a case of adding our own images and information. 
While table service and takeaway were the main reasons we signed up, customers are reacting well to the other features. We took advantage of the ability to run a loyalty program and, while it's still early days, customers seem to have taken to it. The coupon section is also popular, and we have noticed people taking advantage of our offers while in the bar. 
Ultimately, while we decided to build an app to deal with issues brought by the pandemic, it's something I wish we'd done years ago."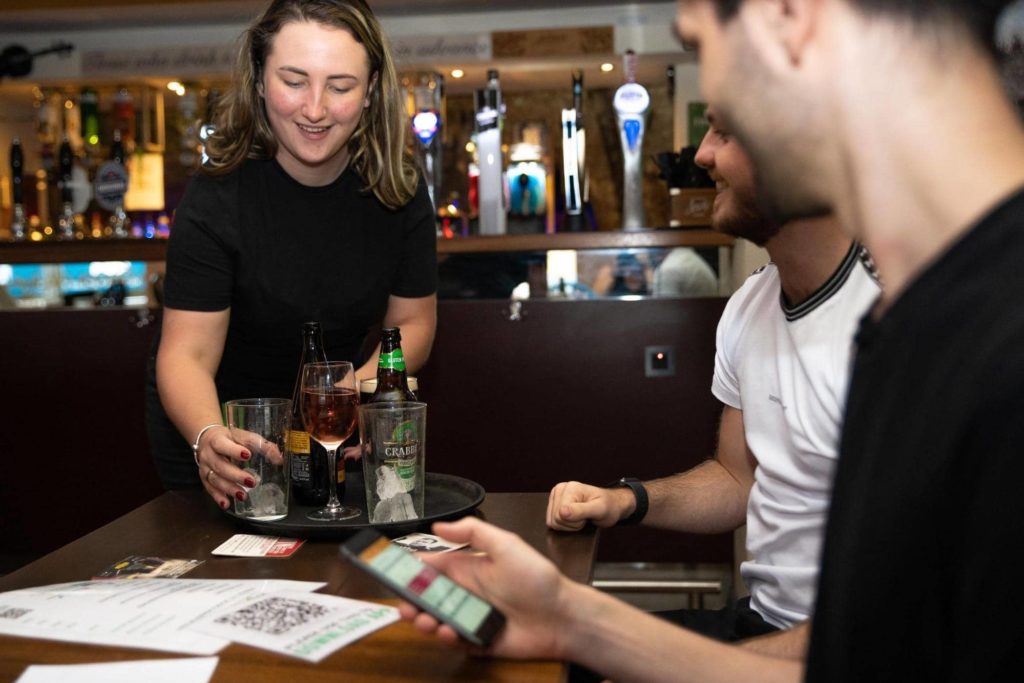 At AppInstitute, we're happy to see that our product is helping out businesses like Raglan Road Bar. If you run a bar and you'd like to benefit from an app as Raglan Road Bar did, click here to head over to our app builder to see what we offer.
---