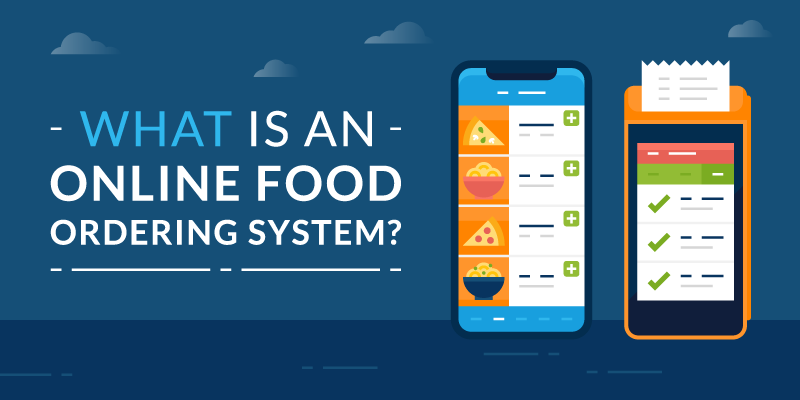 Restaurants and takeaways benefit hugely from allowing customers to order food online. Web-based ordering creates more sales opportunities while making existing delivery or takeout processes more accessible. It's also a great way to set up contactless table service at your restaurant.
To get started, restaurants need to set up an online food ordering system.
What is an Online Food Ordering System?
An online food ordering system is software that lets restaurants, coffee shops, or bars accept orders online. It typically allows customers to choose and pay for food, then alerts the kitchen when an order is made. This happens without contact between staff and customers.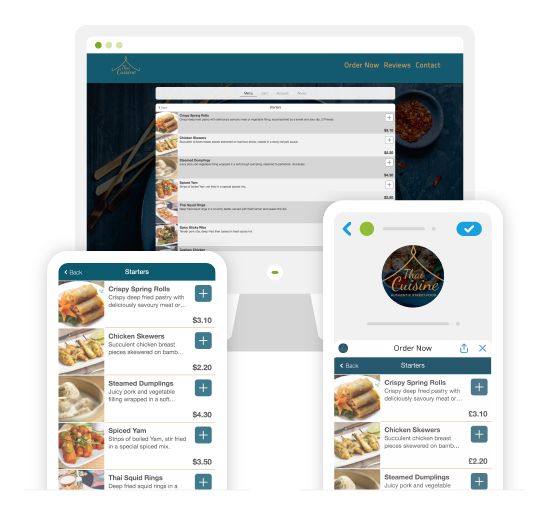 Despite the lack of personal interaction, the software provides online customers with the same features someone visiting the restaurant or ordering on the phone would have. This includes access to the entire menu with full customization and varied payment methods such as card, PayPal, or cash on pickup or delivery.
Online and App Ordering
Online ordering platforms should include both a browser-based system so customers can order from their homes or offices, and an app that lets them buy on the move. This gives customers complete ordering flexibility.
The benefits of a good ordering system go way beyond buying food.
Run rewards schemes and offer coupons to encourage repeat buys.
Let users create profiles to save payment information for quick purchases.
Get access to powerful analytics that give insight into how people buy from your restaurant.
Give customers easy access to business information such as your address, contact details, and opening and closing hours.
Reduce barriers to purchase with a messaging center and an FAQ section.
Another important consideration is the difference between owning your online ordering system and using a third-party aggregator. Aggregators typically charge huge commissions that eat into your profits. The third-party also stands between your business and the user, making it difficult to build a customer base.
However, with your own system, you have a direct relationship with your customers and don't pay any commission — potentially saving thousands of dollars each month.
Set Up an Online Ordering System for Your Restaurant
AppInstitute is an all-in-one online food ordering system for restaurants and takeaways. Businesses can implement both a browser-based system and a mobile app to ensure customers have full flexibility in how to order.
Restaurants that use our solution get:
Full menu integration
Various payment options
Customer profiles
Advanced analytics
Rewards schemes and coupons
Control over their branding and customer base
Pay zero commission
And much more.
Getting set up via our app builder is easy, and you can be ready to launch in just a few days. Head over to our platform to test out our features for free or get in contact with one of the team to find out more.
---