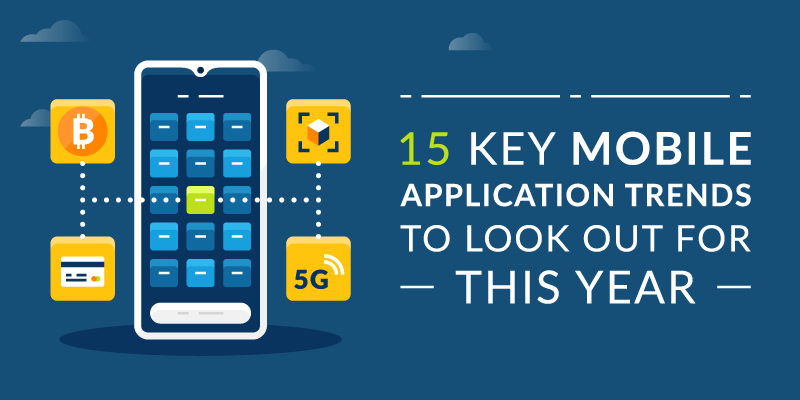 The Apple App Store opened way back in 2008. In the years since mobile apps have gained in popularity and now more people use them than ever before.
But the types of mobile apps people use now are very different from the ones that were available in 2008. Application trends have moved drastically over the years as people change the way they use their mobile devices.
This article will explore some current mobile app development trends.
Top Mobile App Development Trends
Mobile Apps for Foldable Devices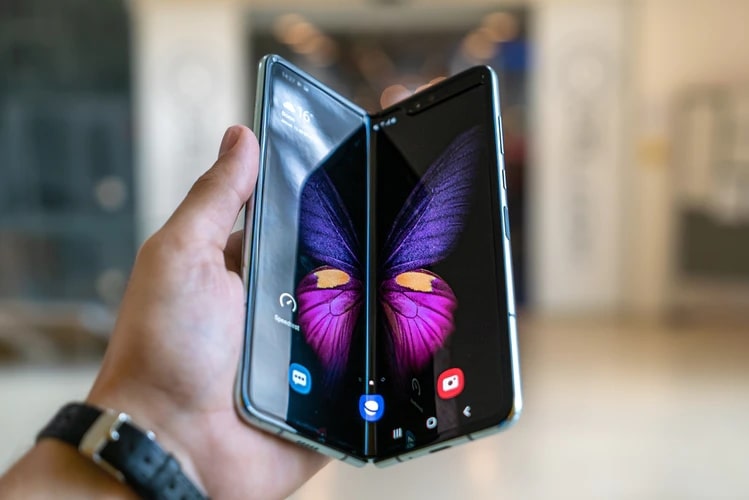 The development of foldable phones—smartphones with a screen made from flexible glass that folds in half—got off to a rocky start back in 2019.
Samsung had to delay the release of the first Samsung Galaxy Fold due to durability issues. It was hardly a launch that had developers rushing to make mobile apps for the new technology.
But since then, foldable devices have improved. And there are now multiple phones available from the likes of Samsung and Huawei. Even Microsoft released one—albeit the company's Surface Duo uses two separate screens rather than a single foldable pain of glass.
Take-up of these devices is still low in part due to their high prices. But, it's only likely to increase as they become more common and more companies make them. Even Apple is rumored to be working on a foldable phone.
This means that now is the time for developers to start thinking about optimizing their mobile apps for these devices.
A key challenge is providing a seamless experience when users switch from using your app on a smaller outer screen to the larger inner screen. You should also ensure that your app works on larger screens with different display ratios.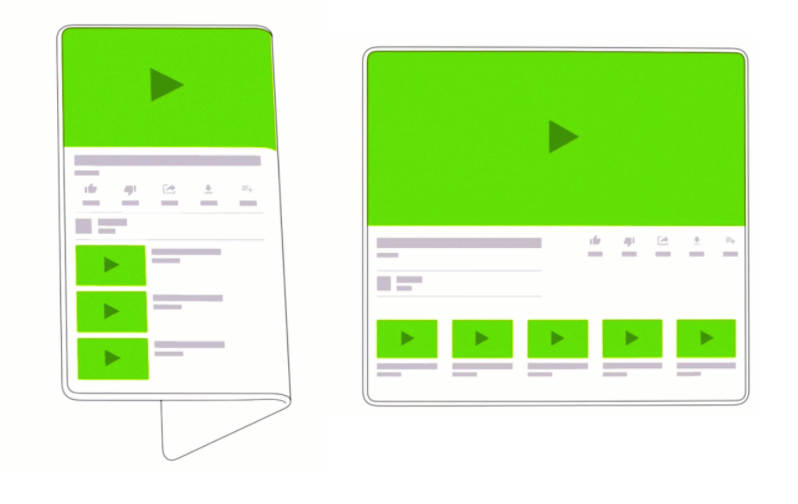 The good news is that Google is continually updating Android to provide more support for these mobile devices. You can find out more using this link.
Clubhouse Style Audio
Clubhouse took the app world by storm in 2020 with its unique audio-only take on social media.
The site's headline feature is allowing users to hold conversations and have others drop in to listen. It's like a cross between an audio-only live streaming service and a podcasting platform.
It's safe to say that people liked the feature. Clubhouse's user base grew from around 1,500 in May 2020 to over 10 Million in early 2021.
The app's success has seen other platforms rush to add Clubhouse-style audio rooms to their products. It seems that this is the current must-have feature for social media apps.
Discord was one of the first platforms to add audio chat rooms. The community-building platform's take on the feature is called "Stage Channels" and it allows users to converse with up to 1,000 other users.
Twitter also got in on the action. Its Spaces feature allows users to host chat rooms and let other people join in the conversation.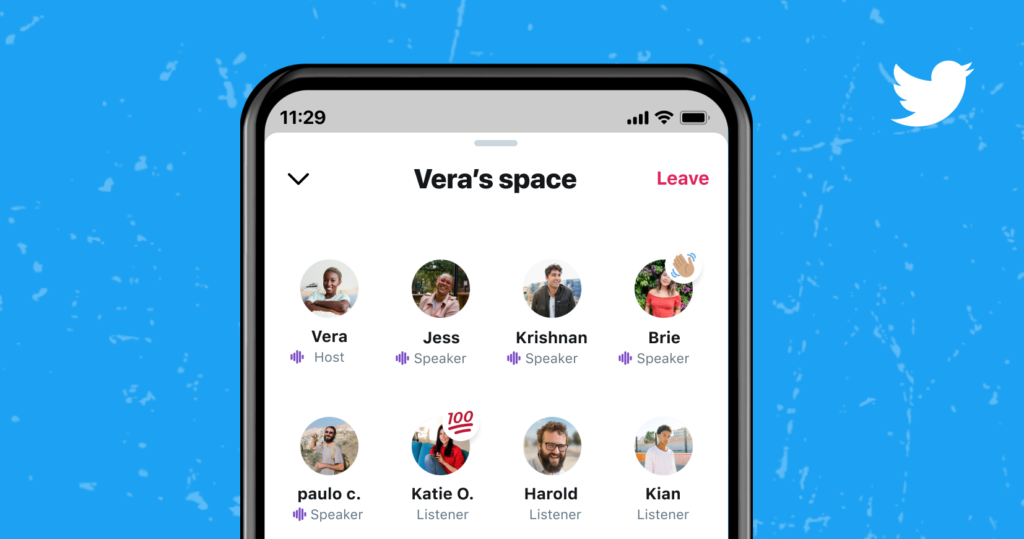 Twitter and Discord are unlikely to be the only two mobile apps to add this type of feature. That's why we expect Clubhouse-style audio to be one of the biggest mobile app development trends this year.
Finance and Cryptocurrency
Consumer finance and cryptocurrency mobile apps are increasingly popular. This is reflected in the way that these mobile apps have already been central to two major news stories in 2021.
First was the GameStop short squeeze which saw the gaming retailer's stock prices rise by 1,700%.
This was partly down to Reddit community r/WalllStreetBets. Users of the forum bought up the stock in large amounts driving up its price. But zero-commission stock trading app Robinhood played a significant part too, by making it easy for people to get in on the action.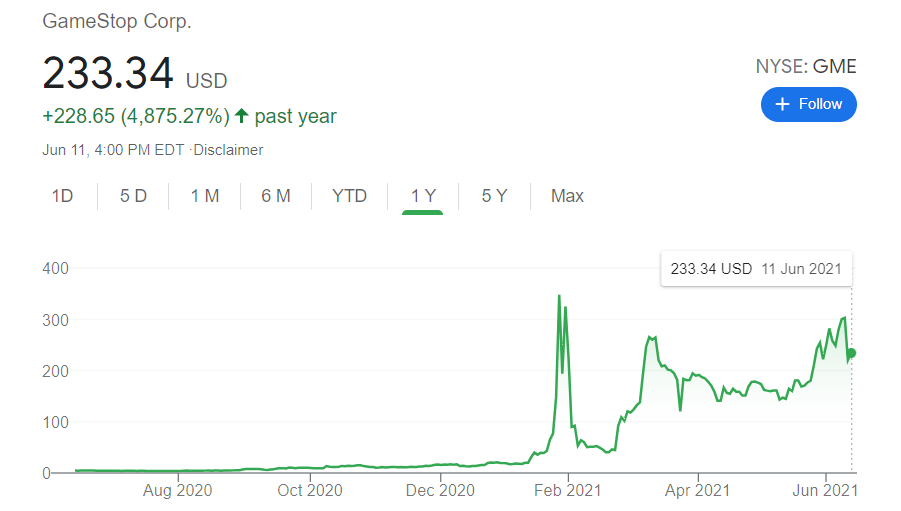 Cryptocurrency was the other major consumer finance story, with the price of a single Bitcoin hitting a high of $63,000 in April 2021. This was in part enabled by mobile apps like Coinbase and Binance which made it easier for people to buy blockchain technology currency.
It's no surprise, then, that finance apps are a major trend. Research company AppAnnie found that in the U.S., time spent in finance apps grew 55% from December 29 to April 18. Growth was even more pronounced in countries like South Korea and Japan.
Meanwhile, Binance, Coinbase, and Robinhood featured in the company's list of breakout apps from Q1 2021. This list highlights mobile applications that saw huge growth when compared to the previous quarter.
Augmented Reality Improvements
Augmented Reality (AR) is a technology that superimposes computer-generated imagery onto the real world. On a smartphone, this happens on your screen using your phone's camera.
The technology has been around for a while now. Pokemon Go is probably the most well-known example, and that was released way back in 2016. In the game, users can capture Pokemon that appear in real-world locations.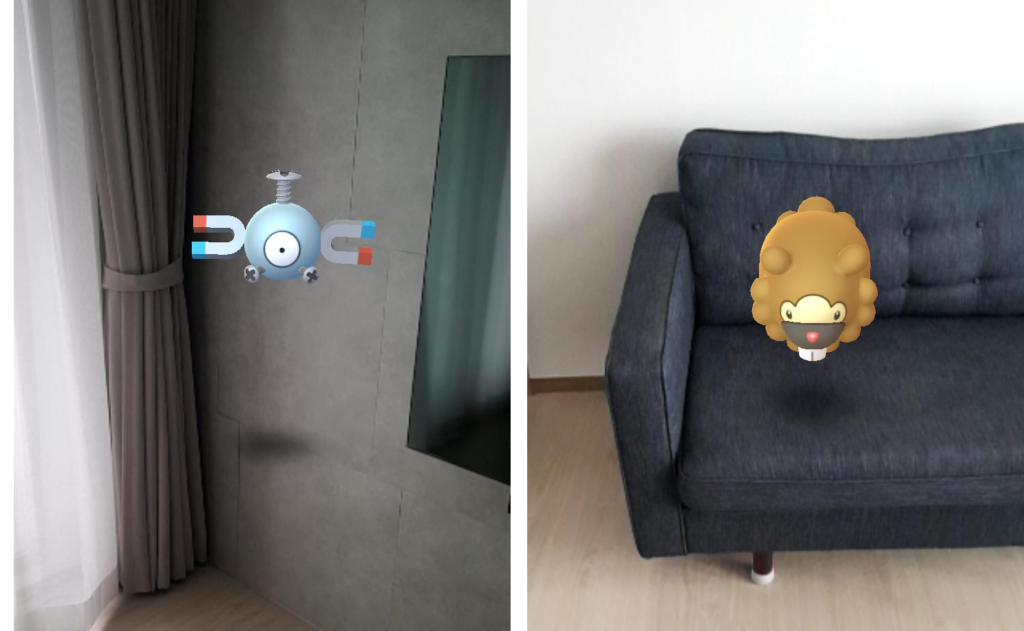 But as phone technology advances, so does their ability to provide more realistic AR experiences. Recent flagship mobile devices such as the Galaxy S21 and iPhone 12 have Time of Flight (ToF) sensors. These are cameras that use a beam of light to better calculate how far away real-life objects are.
These sensors provide mobile applications with more accurate information about the user's surroundings.
This allows developers to better place images over the real-world background. It's essentially the difference between an AR Pikachu looking like it's floating just above the ground and one that is sitting in a precise location.
There are plenty of apps that now make use of this technology. On Google Maps, you can create a walking route and see directions and arrows superimposed into the real world.
Other apps let you try out furniture, explore the solar system, try on new makeup styles, or view museum exhibits, all from the comfort of your home.
Both major smartphone operating systems assist developers looking to create AR apps. Google Core AR is the Android version while iOS developers can use the or the Apple ARKit.
While discussing augmented reality we should also mention virtual reality (VR). Manufacturers have moved away from making headsets for smartphones. Instead, they are using standalone VR devices or those that connect to a computer. Now may not be the time to make a VR app for smartphones.
Internet of Things Integration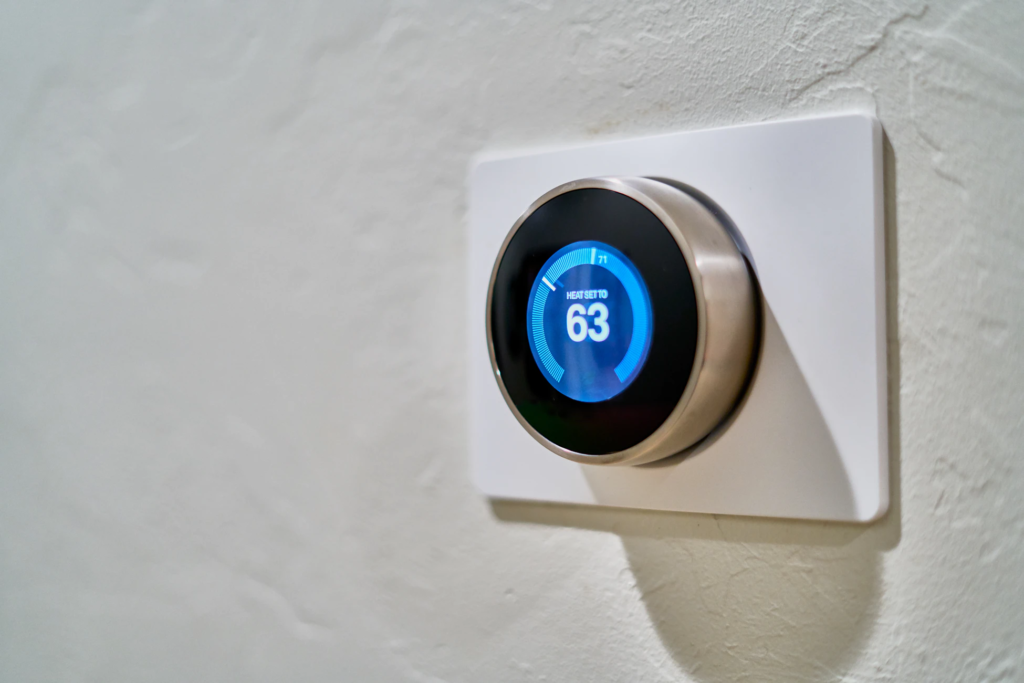 The Internet of Things (IoT) is the network of physical objects that connect to the internet. This consists of many devices, but most of us are aware of it due to smart home products.
Consumer Internet of Things devices include TVs, kitchen appliances, health monitors, digital thermostats, and security cameras. These devices connect to the internet and people control them with an app or computer program.
It is likely that we're only going to see more applications of this technology. It may not be long before every device in the home is internet-connected. This provides an excellent opportunity for developers to get in on the action.
Continued Expansion of 5G
5G technology has been around for several years now. Pretty much all newly released mid-to-high-end phones now work on the higher-speed network. As you'd expect, this means the number of people with 5G-enabled devices is growing.
At the end of 2020, there were around 15.8 million subscriptions to the high-speed network in the U.S. Emarketer estimates this number will hit 41.3 million by the end of 2021.
There isn't really a single killer 5G app yet. But it's likely that as more phones get 5G and more users access these networks, developers will focus their time on creating apps optimized for faster speeds.
Here are some examples of how 5G will affect mobile app development:
Streaming 4K content will become much more reliable. If you offer streaming on your app, now is perhaps the time to add a higher quality setting.
If your app involves uploading or downloading images, you'll be able to do so in a far higher resolution in near real-time.
Apps that use location tracking will also benefit as 5G can pinpoint accuracy to within just one meter, rather than the ten to 100-meter accuracy of 4G.
Now could be an excellent time to ensure your apps are ready to take advantage of 5G if you use any of these features.
Bigger Focus on Privacy
There has been an increasing focus on how internet-connected devices track what we do. App developers are having to adapt to the new expectations put upon them.
In early 2021, Apple added a feature to iOS that lets users choose to allow or reject tracking across third-party apps when they first install or open an app.
Apps that rely on tracking will have to add workarounds that enable their apps to work even when the user says they don't want to be tracked.
Meanwhile, regulations like GDPR have changed how companies can collect data and what they do with it. If you collect email addresses from new users and you plan to send them emails, you must collect opt-in permission before doing so.
Privacy concerns are also reflected in the rise of apps that offer a more secure version of an existing service. For example, Messaging apps like Telegram and Signal have seen big growth over the last year.
Wearable Devices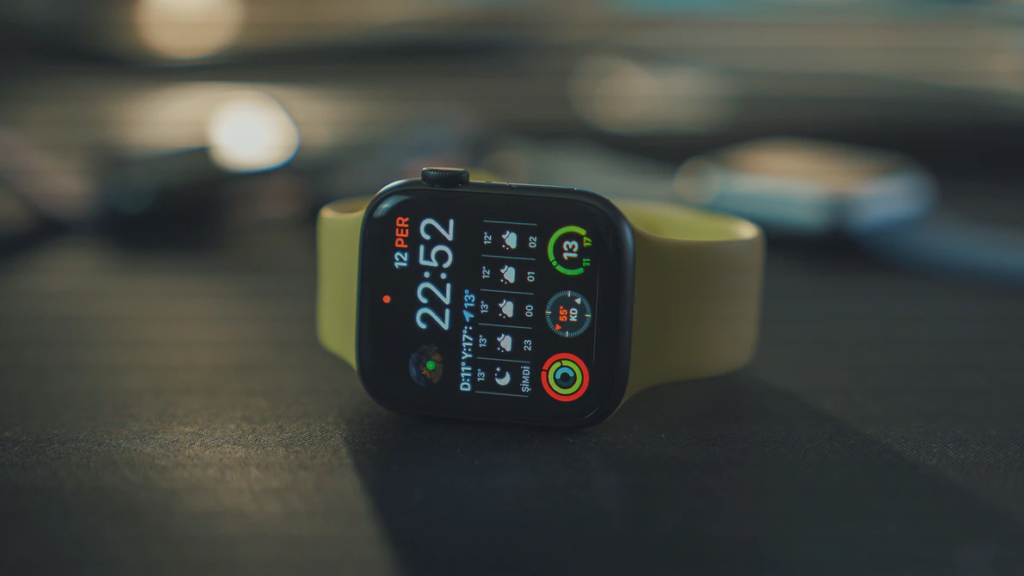 Apple has been the king of wearable devices for some time now. The Apple Watch is the most popular smartwatch and many app developers make versions of their software suitable for this platform.
But app development stalled on Android. This is because two of the most popular smartwatch makers outside of Apple—Samsung and Fitbit, used their own OS to run their devices.
This meant developers had to make multiple versions of their app to reach all users. As this can be costly and time-consuming, many choose not to.
But making apps for non-iOS devices could be about to become a lot more enticing for two reasons:
Samsung and Google recently announced that 2021's Samsung Smartwatches will run Google's Wear OS.
Google acquired FitBit earlier this year, so it's not unreasonable to think that upcoming FitBit watches will also run Wear OS.
The above changes should mean that app developers will only have to make a single version to reach a far larger number of users. This could make doing so a more realistic strategy.
Loot Box Usage Restrictions
Many game apps are monetized via loot boxes. But the usage of these in-game items is coming under scrutiny. If you have an app that uses loot boxes, it's worth keeping an eye on this trend to ensure you don't fall foul of regulations.
Loot boxes are a feature in games where the user pays a fee to access the virtual box. They then open the box and receive the items that are inside.
The issue is that the user doesn't know exactly what they are buying. They could receive a very valuable item or one that isn't as sought after. There is often no cap on the number of boxes someone can buy.
This has led people to liken these boxes to betting. And various studies have found a link between people who spend on loot boxes and problem gambling.
Loot boxes are still common in many games. But developers should ensure they are staying on top of regulations and requirements in the areas they operate in.
Fitness Apps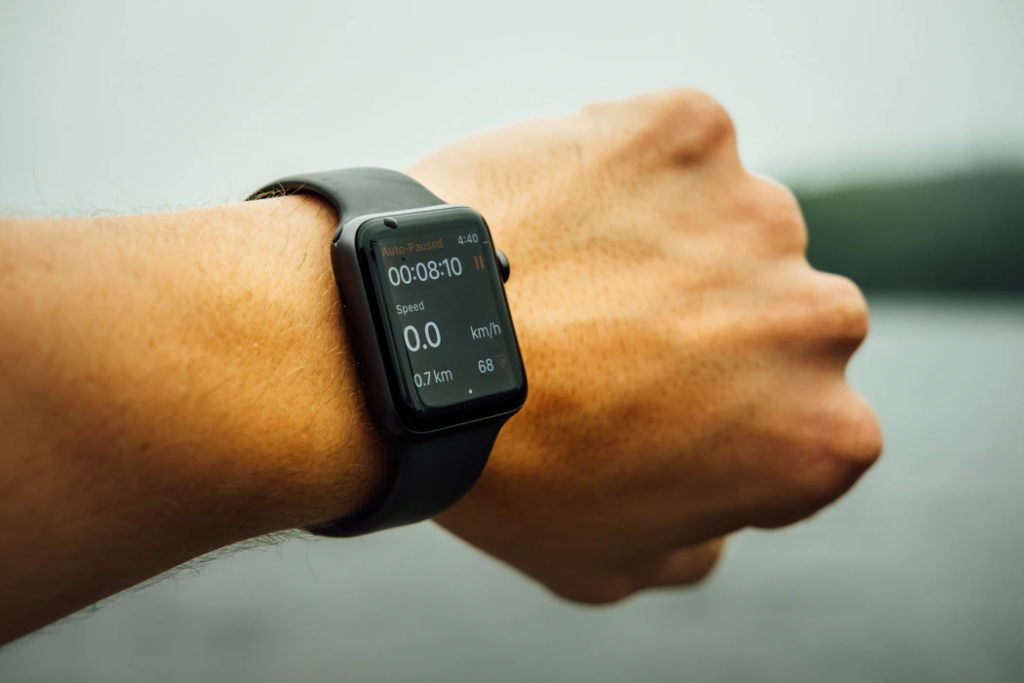 The coronavirus pandemic saw people seek out alternative ways to spend their time. As they could no longer meet in groups or indoors, many people took to exercising to pass the time.
This has likely contributed to a big rise in fitness app downloads, with the sector as a whole experiencing 30% more downloads in 2020 than the previous year.
Strava, Peloton, and Nike Training Club both experienced triple-digit growth over the year, according to App Annie. If you have a good idea for a fitness app, now could be the time to develop it.
In-App Spending
Perhaps the most exciting mobile app development trend for those who create them is that consumers seem willing to spend more money in-app than ever before.
According to Sensor Tower, in-app spending reached $111 billion in 2020, a 30% increase on the previous year. And the company is predicting that trend to continue until at least 2025.
This isn't just driven by more people downloading apps. There also seems to be a willingness to spend more on digital products.
The median price of an iOS app hit $5.99 in 2020, a 150% increase on 2017. There was also an 8% increase in the number of apps that cost between $10 and $49.99 and a small increase in those that cost over $50.
QR Codes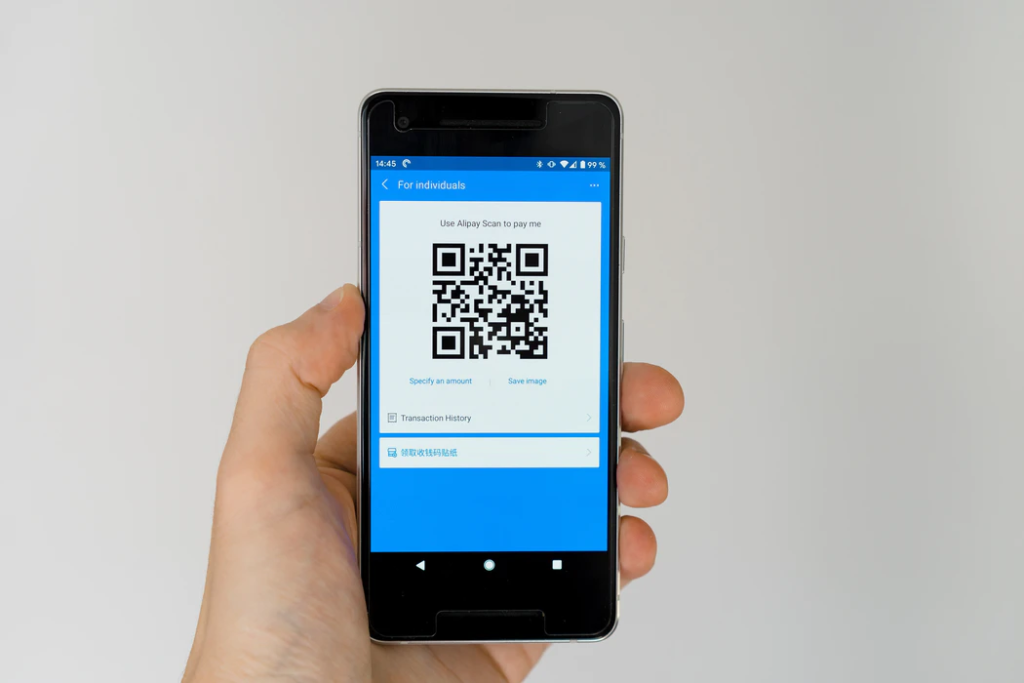 QR codes have been around for years now. Even early smartphones could scan them. But, they never quite took off as much as it seemed like they would.
But that has changed.
The first reason for this is that both Android and iOS devices can now scan QR codes natively from within the camera app. There's no need for users to download a separate app, which up until 2019 wasn't the case.
Then there's the way the coronavirus pandemic accelerated QR code usage. People used the codes to track their movements and be alerted to potential Covid exposure. Checking into a location with a QR code is now second nature to many.
This opens up the technology to other uses. Restaurants, shops, coffee shops, and others will benefit from using QR codes to connect their customers to their digital platforms.
Integration with Mobile Wallets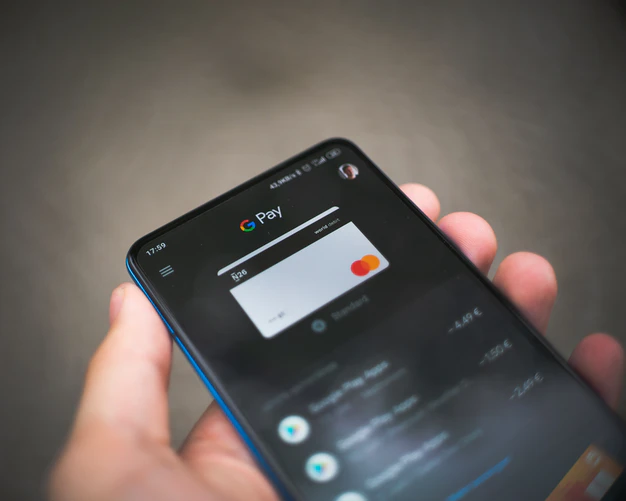 Mobile wallets make paying for things with your smartphone easier than ever.
These digital products securely store your credit card information. When you want to buy something online, a popup appears that lets you pay using their saved details.
It is essential that mobile developers looking to provide an easy payment experience integrate their app with the most popular mobile wallets. This will ensure that a high percentage of customers can take advantage of this payment method.
Consider building in integration for wallets such as Apple Pay, Google Pay, Samsung Pay, and PayPal.
While we're talking about mobile commerce, it would be amiss to not mention cryptocurrency, as this is another way to give people more payment options.
The good news is that letting people pay via cryptocurrency is easier than ever before.
Since early 2021, PayPal has let users in the U.S. make purchases using four currencies including BitCoin and Ethereum. So setting up crypto payments is as easy as integrating your app with PayPal.
Instant Apps and Android App Bundle
Android instant apps are those that allow people to use your software without downloading it first. It's basically a way to let a user try out your product before committing to it. This feature is commonly used by game companies, although it can work with any type of app.
The ability to create instant apps has been around for a few years now. But Google recently unveiled the Android App Bundle which makes offering instant experiences easier.
In fact, all developers will be required to publish apps with the Android App Bundle from August 2021.
Using Community Features to Boost Engagement
More and more developers are adding community-style features to their apps. This an app development trend that can enable growth and keep a user base engaged.
YouTube is probably the highest-profile example. The app's community features such as following creators, commenting, and—more recently—the ability to release text or image-based posts as well as videos, have turned the site from a video-streaming service to one that is more akin to a social network. This helps it stand out from other video platforms.
Strava is another example of an app that added community features to stand out. There are plenty of exercise tracking apps out there. But Strava is the main one that people can use to share their workouts and interact with their community.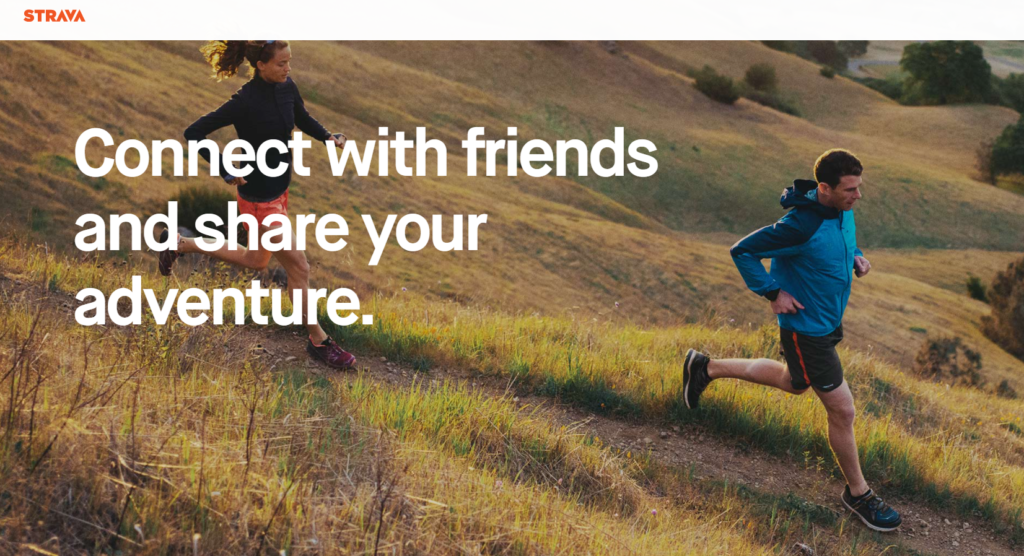 Community features lead to growth because existing members recommend the service to others. It also reduces the risk of competition—once you have an active community, it's harder for other products to compete.
With this in mind, now could be a great time to consider how you could add community features to your app.
Mobile App Trends: Wrapping Up
Mobile app trends reflect technology and people's needs. As smartphones become more powerful, there are more opportunities for mobile application development. That's why mobile app development in 2021 is driven by factors like more powerful phones and 5G.
Other app industry trends are driven by changing social norms. For example, the coronavirus pandemic seems to have encouraged people to use health apps. While an increase in awareness about how companies use data has caused people to want more privacy.
If you want to know more about mobile app development, check out our guides to creating an app on Android or iOS.