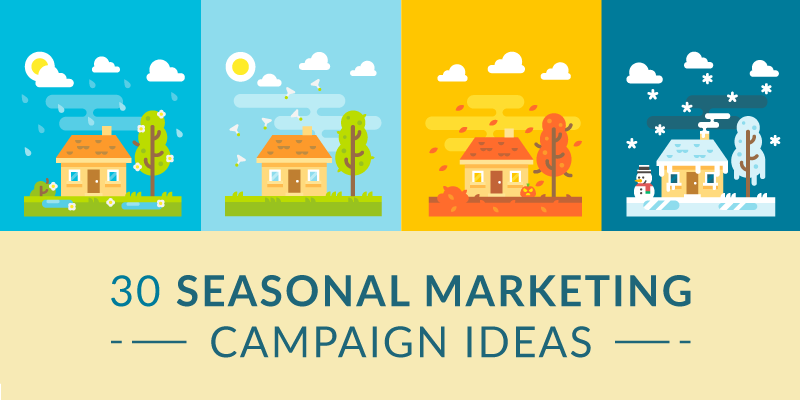 Although Christmas is one of the most popular times of the year, there's no reason to restrict your seasonal marketing ideas to this holiday. There is something unique about each season which means there's no shortage of ways to make your marketing campaigns relevant.
To give you an idea of what we're talking about, have a look at this list of seasonal marketing campaigns. Not every idea is suitable for every business, but they could at least spark an idea for you. And if you're in the southern hemisphere, you can swap the seasons to match the holidays as you see fit.
Marketing Campaigns for Spring
Spring Cleaning
The arrival of spring brings with it the return of warmth and the promise of renewal. And it's often a time when people start cleaning their houses as part of that promise. Retail businesses can do "cleanings" of their own, by offering steep discounts on winter merchandise. On the hospitality side, coffee shops can market their products as "fuel" for cleaning, selling hyper-caffeinated coffee drinks.
April Fools' Day
April 1 is the only day of the year when it's socially acceptable to mess with people's heads. The e-commerce site, ThinkGeek, has been doing just that to its email subscribers since 2001. Disguised as their standard Product Highlight newsletter, they offered completely bogus items, like caffeinated meatloaf and a set of purposeless black boxes. Any business can plan this idea ahead of time by sending out fake newsletters to its customers for a laugh. Not every marketing idea needs to lead to a sale, and this is a great way to get your consumers talking and show your business's human side.
Flowers Are Blooming
Spring is synonymous with flowers, and nurseries and garden centres do big business during this time of seed sowing and starter plants. This is a good time to start content marketing on garden topics, for flower or veggie gardens. Flowers make excellent companion plants to veggies for many reasons, something you should be writing about to demonstrate expertise (and drive sales).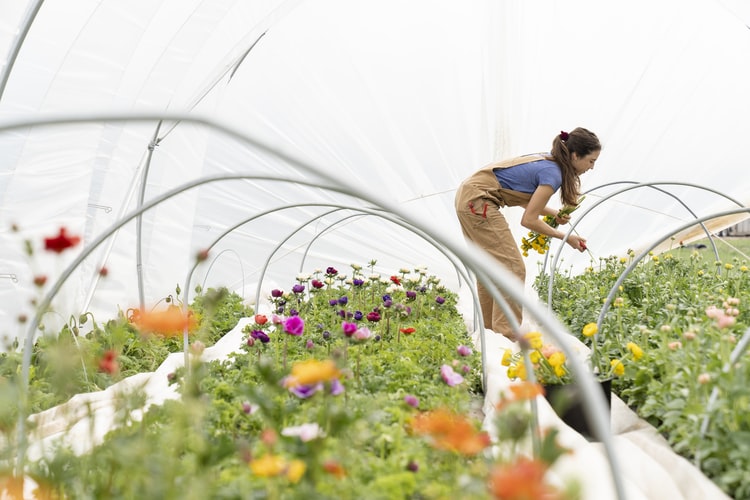 Image: Zoe Schaeffer/Unsplash.
Easter
Easter, as everyone knows, is a day of observance. Consider hosting an easter egg hunt in your store or restaurant. You can also take this idea a step further, and let your customers know in advance you've hidden easter egg discounts in your website and app. Give them a clue to get started and then send them on their way.
Mother's Day
This is another huge retail holiday that marketers can use to increase revenue and drive traffic to their website. Take to your social media platforms, and showcase mothers of your staff. Have them write something nice about them to accompany the photo, and encourage your followers to do the same.
Earth Day Promotions
April 22nd is Earth Day, which is a nice time to try and market your way to doing some good in the world. If you've got earth-friendly products, you should absolutely talk that up. But don't just stop there: get involved in the cause by hosting a cleanup day and offer discounts to participants.
April Showers Bring April Shoppers
April is notorious for its rainfall, and you can play on this by offering rainy day promotions. That can be as simple as offering discounts on rain gear, but only on days that it's raining. Or cafes and coffee shops can offer discounts on hot items for those cold, rainy days. E-commerce sites can play off the idea in their emails by advertising products that will help them get through the rainy season. This idea could include promotions on waterproof clothing or travel discounts to warmer destinations.
Fire Up the Grill
When the weather gets warmer, people start cooking outside. If you've got the space outside your store, invite your customers to a barbecue. Feed them burgers, hot dogs and chicken, and then direct them to your store.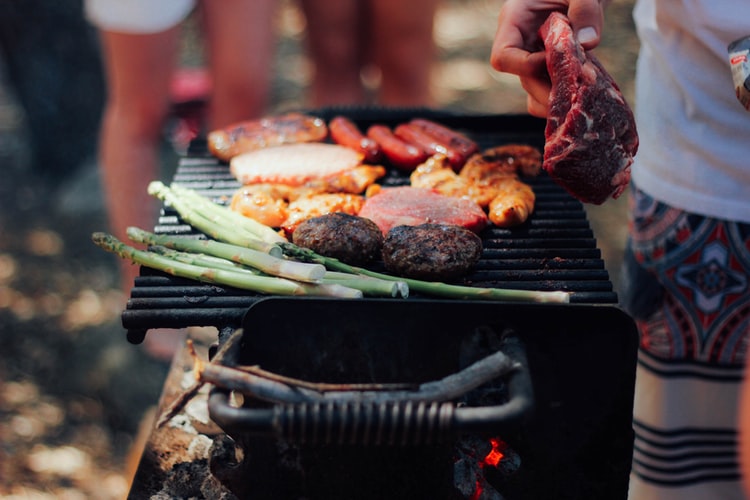 Image: Stephanie McCabe/Unsplash.
Marketing Campaigns for Summer
Get Outside
Consumers love taking advantage of summer weather. What better way to do this than to host events outside? Retail shops can have sidewalk sales, cafes and coffee shops can set up outdoor seating. Hosting live music evenings can also be a great way to celebrate the warmer weather and bring in more customers to restaurants. You can sell tickets to these events and offer discounts on selected menu items.
Help Customers Stay Cool
If your shop has air conditioning, let people know that with signs or sandwich boards. Hotter days are also the perfect opportunity to offer promotions on iced coffee, ice cream or cold drinks. You could even set up an ice cream stand outside your business to get your customers' attention. Help people stay cool without asking for anything in return and you've created a good experience for someone, which they'll remember.
Summer Means Vacation
You don't have to spend the money to give one away, though. Bars and restaurants can market themselves as the place to "get away from it all," offering summer drink specials and events. Just add beach music and your customers will feel like they are on holiday!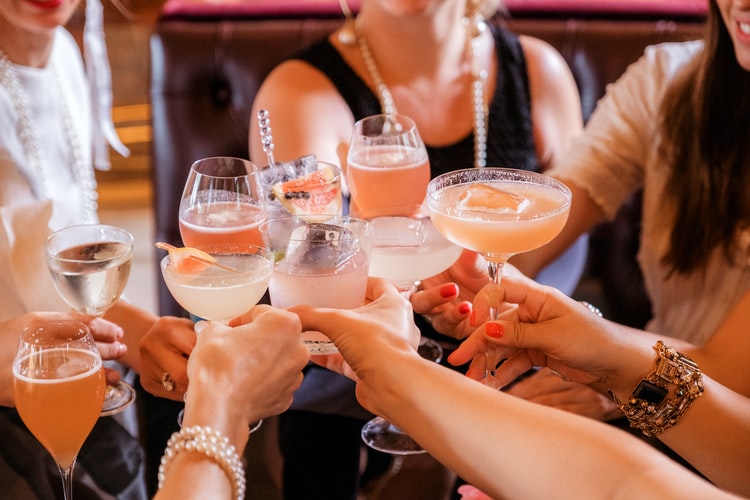 Image: Helena Yankovska/Unsplash.
Offer a Staycation
Home and garden retailers can use their marketing to showcase products for creating home getaways. Think reading nooks, outdoor furniture, and perennial gardens. Takeaway restaurants can play off the same strategy.
Have a Social Media Photo Contest
Playing upon the summer vacation vibe, businesses should fill their social feeds with photos that read like a summer holiday photo album: sunshine, bright colours, smiling faces, and outdoors if possible. Then invite followers to submit their photos for a contest. Offer an attractive prize for the most creative photo, encourage people to share with friends, and require non-followers to like your page to enter the contest. This is a great digital marketing strategy to boost your online presence.
Independence Day
Sure, July 4 is technically a US holiday. But did you realize how many countries have their nationalistic celebrations in July? Just use the date for your locale, and have an Independence Day-themed sales event. Or, you can host a traditional American barbeque at your restaurant.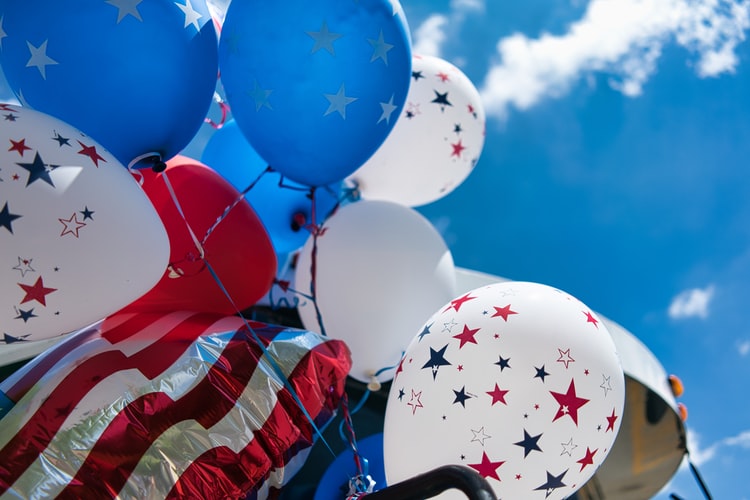 Image: Tom Dahm/Unsplash.
Attend Summer Events
Festivals, concerts, farmers' markets, parades—the summer is awash with outdoor sales opportunities. If you can mobilize any part of your business, then there's no reason not to take advantage of these seasonal events.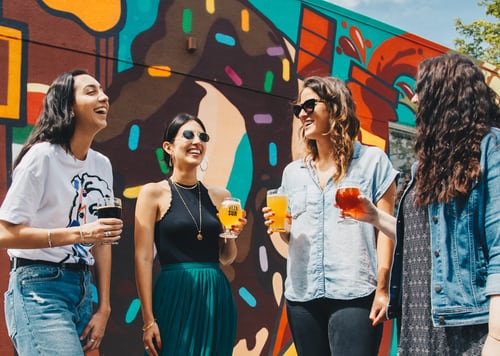 Image: Elevate/Unsplash.
Back to School
As the summer winds to a close, back to school sales are everywhere. If you think that's got nothing to do with your business, think again. Rather than focus on the children—with all the supplies and new clothes they'll need—target parents who are thrilled their kids will once again be gone all day. Spas can offer relaxation packages, while restaurants and cafes can create lunch specials specifically for the first day back at school. You can also get ahead of this busy time for parents and offer early back to school specials on specific products.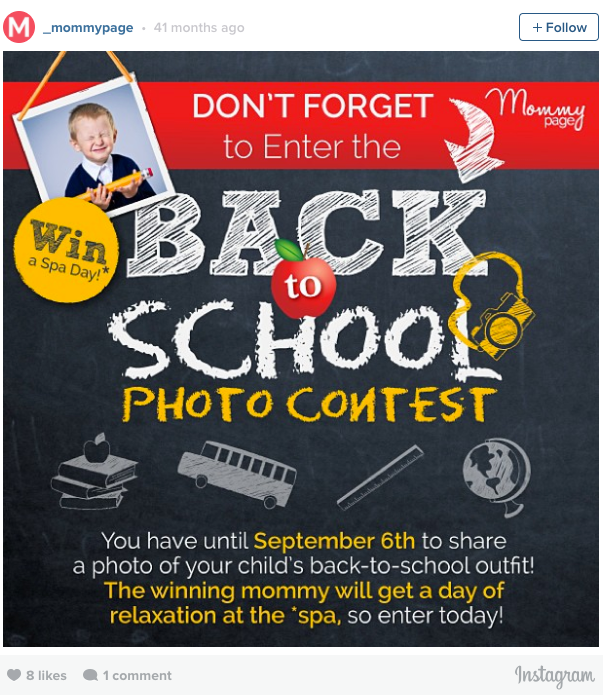 This account, 'Mommy Page', takes a unique approach to back to school marketing with an Instagram contest. This is a great way to create engagement on your social media pages and get your customers into the back to school spirit.
Marketing Campaigns for Autumn
Only 90 Shopping Days Till Christmas
In the months leading up to the holiday season, people aren't as inclined to go shopping. Give your customers incentive by creating a short-term Loyalty Rewards campaign that lasts from the first day of autumn until just before Black Friday. The total amount spent in that time determines a discount redeemable between Black Friday and Christmas.
Put a Pumpkin on It
This is a seasonal marketing campaign that many people will recognise. Pumpkin spice makes its way into lattes, muffins, pancakes, or beer—if you can ingest it, restaurants and cafes will include pumpkin spice in their products. Businesses that aren't hospitality can't do any of this, but they can poke fun at the trend. Find anything orange and rebrand it: pumpkin spice three-ring binders or even pumpkin spice power drills. Then have some fun promoting these products to your email subscribers and web & app users.
Halloween
Celebrated by billions worldwide in some form or another, Halloween's many rituals all add up to a staggering amount of money spent on the holiday. Join up with local, non-competing businesses to organize trick-or-treating events to get customers (existing and potential) to make the rounds in your downtown or shopping district, host a trick or treat event for kids and maybe get their parents to buy something. For more Halloween marketing ideas, take a look at this article.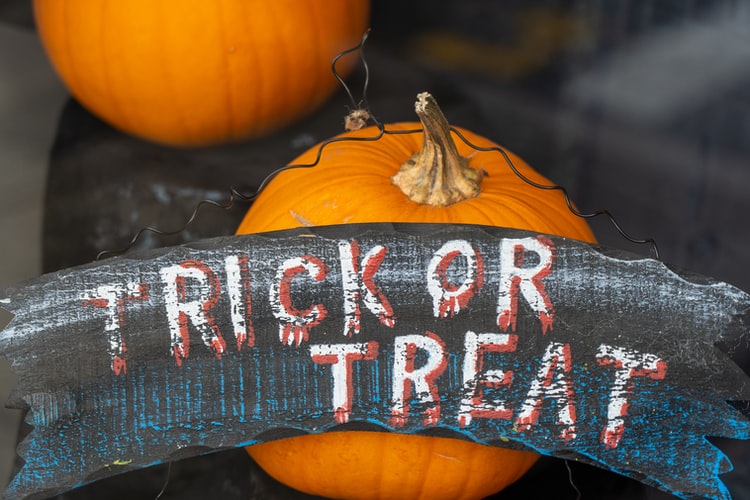 Image: Nick Fewings/Unsplash.
Daylight Savings Time
For countries that observe Daylight Savings Time, autumn is the time of year when we've arbitrarily done away with all the life-affirming properties of prolonged exposure to sunlight. But on that day when the clocks change, we all get an extra hour in the day—the perfect hook to encourage people to venture out into the darkness and spend some time shopping with you. Turn your lights up extra bright and invite customers to enjoy one last extra hour of light.
Oktoberfest
The official festival is held in Munich, Germany, starts in mid-September, and ends on the first Sunday in October. Unofficially, Oktoberfest is celebrated all over the world because many people love beer. Bars and restaurants have it easy building a seasonal marketing campaign around it, while retailers have to get creative. Partnering with a local bar for a celebration is one way to hitch a ride—purchases at a retail shop can earn a thank-you beer from the bar, which might be happy to have you marketing on their behalf.
Black Friday
Traditionally, consumers spend a lot of money on Black Friday because it has become synonymous with crazy retail promotions. All businesses can create marketing strategies for this day.
You could put on a storewide sale, or restaurants could offer a refuge from the frenzy that takes place inside shopping malls. The key to Blaccentresy is starting your marketing strategies early so that you are already in your consumers' minds when the day rolls around.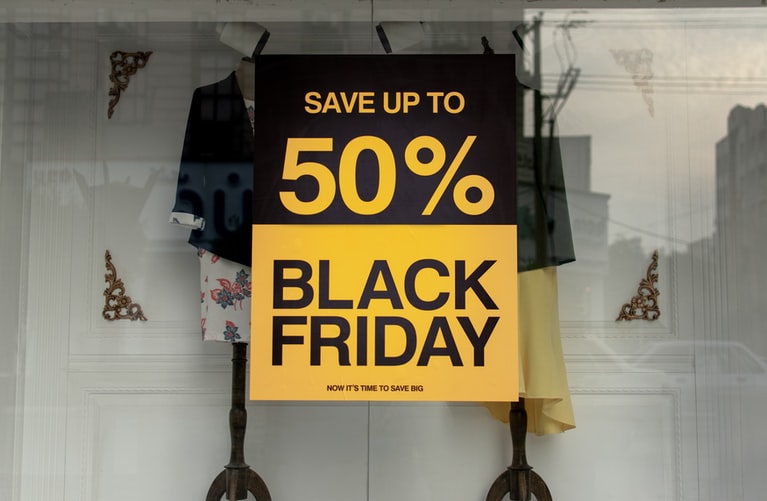 Image: Ashkan Forouzani/Unsplash.
Marketing Campaigns for Winter
Help Customers With Their New Year's Resolutions
Everyone makes them, and sooner or later everyone breaks them, too. So, January is a good time to appeal to your customers as they try to improve themselves. Restaurants can highlight their healthier meals in campaigns, bookstores can focus on self-help or inspirational reading, and fitness centres can offer discounted joining fees.
Valentine's Day
These days, it's impossible to forget about Valentine's day, unless you're a hapless character on a bad TV show. Theming your marketing strategies around the day is a no-brainer for chocolatiers, florists and restaurants, but there's no reason why everyone can't get in on the fun. Offer unique gift ideas tailored directly to your customers—even a quick Valentine's Day themed re-design of your website or app can help to drive some of those holiday dollars your way.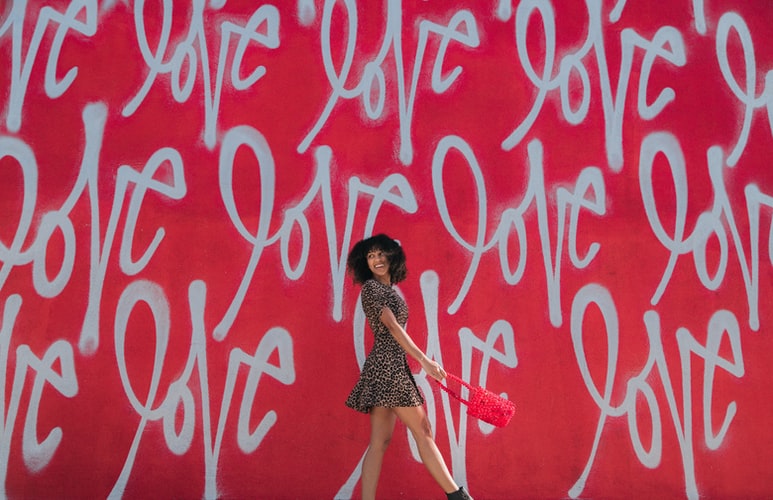 Image: Jakob Ownes/Unsplash.
Winter-themed Menus
Higher-end restaurants tend to change their menus seasonally so that they can make use of local and seasonally appropriate produce. You don't have to change your whole menu, though. You could offer seasonal specials, one or two things that reflect winter. Think squash soups, hearty root vegetables, and hot chocolate. You can also go ahead and repeat this seasonal marketing idea for spring, summer, and autumn.
Remind People It's Cold
Show your customers how you will warm them up when the weather takes a turn. Hot coffee, winter jackets, wool socks, and spicy peppers: these are a few of our favorite things. Use images in email newsletters and in-store to showcase your business as the fix for cold weather.
Validate Your Parking
Keeping with the cold weather theme, if your business offers convenient parking in a town or city where such a thing is hard to come by, then share that information. Especially in the colder winter climates, people like to stay indoors as much as possible.
Direct traffic to your online store
Use your email newsletters to direct traffic to your online store or website. This is a great time to remind your customers that they don't need to venture out on a cold day to enjoy your products because they are available online. You can also offer your customers a promotional code to receive a discount on their shopping.
The Marketing O' the Green
Another holiday with religious significance that's been westernized is St. Patrick's Day. This is an obvious marketing target for pubs and restaurants. But the tradition of wearing green on the day lends itself to all sorts of other promotions that apparel retailers can get in on.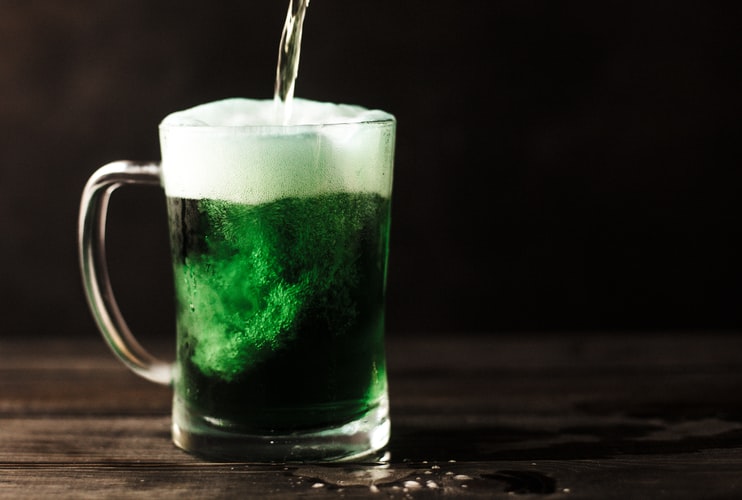 Image: Patrick Fore/Unsplash.
Gather Your Data
For many businesses, winter is a slow time of year. That's a good time to start working out your marketing ideas for all the other seasons. Comb through your sales data to see what sold well the year before, and come up with ideas to build on that success. Look at your customer data to identify seasonal trends. Who tends to shop more in the summer that you can try and get back in the spring?
Wrapping up: Seasonal Marketing Campaigns
This article should have provided you with plenty of ideas to plan your next successful seasonal marketing campaign for your business.
Don't allow bad weather to keep your customers away. Similarly, use good weather to attract more customers to your business. With the right planning, these ideas can keep you busy all year round!