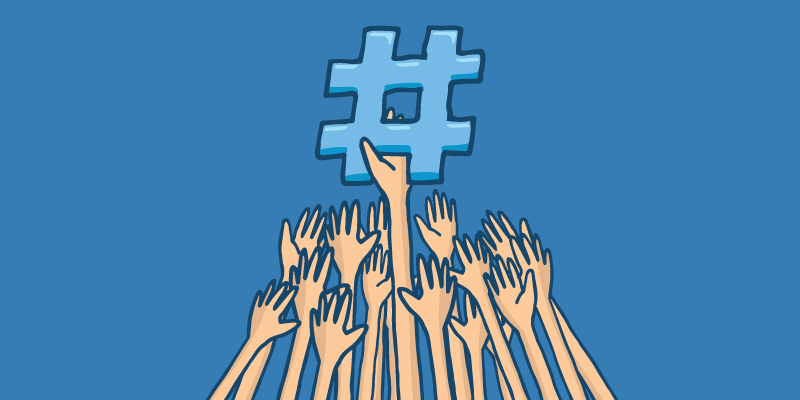 With its rapidly updating feed, Twitter can be a great source of news and information for anyone, not just small business owners. But follow too many people and it becomes difficult to find the value in between the mundane. One of the best solutions for small business owners is to add the accounts that matter the most to lists, and then switch between your lists when your Twitter feed becomes too unruly.
If you've never created a list before, start by reading the Twitter guide, and then create your own list using the accounts below. Since these accounts all offer some benefit to small business owners, name your list something like SMB Advice, so you always know which list to select when you're only looking for the latest advice relevant to SMBs.
Small Business Trends
Managed by Anita Campbell and her team at Small Business Trends, this account has more than 130,000 followers and shares stories that will benefit any small business owner. Expect industry updates, advice on marketing, productivity and growing your business, and trend analysis; this account is always informative, without any noise.
7 Offbeat Small Business Growth Strategies to Follow https://t.co/aGEuXriRZT By @mwilliamjohnson

— Anita Campbell (@smallbiztrends) 22 June 2016
Duct Tape
John Jantsch, a small business marketing consultant, speaker, and author, manages the Duct Tape Twitter account. As would be expected, the content shared is primarily marketing related, but always with small businesses in mind: meaning it is aimed at small business owners, not marketing departments and agencies.
Do You Ever Feel Stuck In Your Business? https://t.co/FZQ4W2Sn8d #stuckinbusiness #contentmarketing
— John Jantsch (@ducttape) June 5, 2016
Top Rank
Operated by Top Rank Marketing, a marketing agency focused on online marketing, the Top Rank Twitter account does at times seem aimed at mid-sized businesses with their own marketing department, but you'll still be surprised by the relevancy their content has to businesses of any size.
5 Dangerous Myths About Influencer Marketing – Busted! https://t.co/h9zyHOJeTO#DMWFpic.twitter.com/duHd9StWEd

— TopRankMarketing.com (@toprank) June 20, 2016
Small Biz Lady
This is the primary account for Melinda Emerson, a small business and social media powerhouse and author who has also written for the New York Times, Entrepreneur and The Huffington Post. Expect advice on starting your own business, through to positioning it for growth, with a good chunk of social media guidance in between.
Bonus: Melinda hosts one of the longest-running Twitter chats – #smallbizchat – every Thursday at 1am (UTC), and you can follow @smallbizchat to see what each week's topic is going to be.
My new blog: How to Get Over the Fear of Starting a New Business https://t.co/c4Fx2LE4Wz
— Melinda Emerson (@SmallBizLady) June 15, 2016
Copy Blogger
Part of Rainmaker Digital, Copyblogger has always been passionate about one thing: helping you create amazing content that attracts attention, and drives traffic. If you're struggling with the content on your website, you'll definitely find some useful suggestions on Copyblogger's Twitter account, including helpful explainer videos, and several quality podcasts.
How to Gather a Team to Boost Your Success https://t.co/4AJVFyalBH pic.twitter.com/6Ni7MeIYv3

— Copyblogger (@copyblogger) June 8, 2016
Jeff Bullas
Jeff Bullas is a content marketing and social media specialist whose blog is full of informative articles covering a wide range of topics. Browsing his website can be a time sink if you aren't careful, with you not surfacing again for hours, so stick to his Twitter feed where he not only posts his latest articles, but also revisits some of his older – but still relevant – posts.
How to Create a Successful Visual #SocialMedia #Marketing Campaign: Case Study https://t.co/VQ8ye9iVGg #SMM
— Jeff Bullas (@jeffbullas) June 28, 2016
Brian Honigman
Once you're familiar with Brian Honigman's writing, you'll begin noticing his name all over the place. Brian regularly writes for Forbes, The Wall Street Journal, The Next Web, and more. Like the other accounts listed here, his take on content marketing and social media offers useful suggestions that anyone can follow.
How to Craft the Right Content Marketing Rhythm For Your Business: https://t.co/o0RN3r2W1K #ContentTips #SMM pic.twitter.com/dn7bu5Oi5m

— Brian Honigman (@BrianHonigman) June 23, 2016
Jay Baer
Jay Baer makes a bold claim in his Twitter bio
The most re-tweeted person in the world among digital marketers
but scrolling through his Twitter feed shows that each of his posts is liked and retweeted multiple times. Although his content is written for marketers, any business owner can use the information shared.
New Research Shows Social Media Succeeds Long Term More Than Short Term https://t.co/P2BkAFpXit pic.twitter.com/wu4m9Y7pkV
— Jay Baer (@jaybaer) June 24, 2016
Ian Anderson Gray
Ian Anderson Gray is a digital marketer and social media consultant, and his Twitter feed is not only devoted to sharing his own articles, but those of other industry experts too. Look for articles that will help you improve your social media strategy, and your productivity.
9 Visual Tools to Create Awesome Social Media Images – https://t.co/vedIBpcYFG via @SMExaminer pic.twitter.com/Iw8RK2PY9f

— Ian Anderson Gray (@iagdotme) June 20, 2016
Ian Cleary
Ian Cleary's Twitter account focuses mostly on social media – from getting the most out of advertising on social media, to using social media to grow your website traffic. The content is always engaging, and you can expect the occasional downloadable guide or cheatsheet that are extremely convenient, but full of valuable information.
[Cheat Sheet] – Download 31 tips for driving traffic from social media to your website https://t.co/anH5SNnb8A pic.twitter.com/wIVfiO2Yvx
— Ian Cleary (@IanCleary) June 7, 2016
Jeff Sieh
If you've tried using Pinterest for your business and found yourself floundering, Jeff Sieh's Twitter account can help you sort out your strategy. Jeff is the bearded man behind Manly Pinterest Tips, but his tips will benefit business owners regardless of gender. Although his focus is on Pinterest, he shares content that touches on other social networks too, with a side order of content marketing.
Tool Talk – @buffer for #Pinterest with @alisammeredith and @iagdotme https://t.co/7sybbTWsVm pic.twitter.com/N6pAtljpO6

— Jeff Sieh (@jeffsieh) June 27, 2016
Sue Zimmerman
What Jeff Sieh is to Pinterest, Sue Zimmerman is to Instagram, and following Sue on Twitter will see you dramatically improving how you use Instagram in very little time. Sue expertly explains how to use a variety of tools with Instagram, while simplifying how to do the basics – like embedding an Instagram post on your blog.
4 ways to find hashtags for YOUR industry and business https://t.co/wKKT74LpVm pic.twitter.com/zabgzfqVE7
— ★TheInstagramExpert★ (@SueBZimmerman) June 23, 2016
Stephan Hovnanian
Stephan Hovnanian is a must-follow for any small business using – or thinking of using – email marketing. He is passionate about email marketing, and it shows in the type of content he shares on Twitter, with tips on everything from creating an engaging newsletter, to better analysis of your email audience.
Patience & The Positive Reply: Email Metrics by Sequence – https://t.co/lkGJy9xzHu h/t @DelaQuist #sales #leadgen #email

— Stephan Hovnanian (@stephanhov) May 12, 2016
Cindy Bates
Cindy Bates is the VP of small-to-midsized business at Microsoft, and her tweets are a mix of marketing advice and general business advice. From growing your business, through to protecting yourself against data and security breaches, you'll even find some valuable tips on how to balance work and rest over the summer months.
Check out the first post by @jengroover on lessons she's learned on her path to success & advice for startups: https://t.co/aWRok43iU1
— Cindy Bates (@Cindy_Bates) June 15, 2016
Mark Babbitt
A mentor, author and speaker, Mark Babbitt's Twitter account is focused on career and leadership advice. As a small business owner you don't only need advice on marketing, you also need guidance on being an effective leader, and how to hire the best people, and this is what you can expect to find when following Mark Babbitt.
10 Quick Tips for Conflict Management https://t.co/2772MjgN5F via


@MeghanMBiro

— Mark Babbitt (@MarkSBabbitt) June 25, 2016
Jim Blasingame
As with Mark Babbitt, Jim Blasingame understands that there are many parts to operating a small business, and he shares content that addresses economic influences, the state of commercial property, and even political matters.
What are the implications of England leaving the E.U.? Bob McTeer reports on the upcoming vote: https://t.co/xTsJsooyxu #Brexit
— Jim Blasingame (@JimBlasingame) June 15, 2016
Barry Moltz
Barry Moltz has a lot of experience with small businesses, having owned and operated several for more than 20 years. Although he has now switched to entrepreneurship-related activities, he is still passionate about helping small businesses get "unstuck". From managing your productivity and cash flow, to attracting new customers, this is another Twitter account that looks at the myriad of other things that matter to small business owners.
Have you read your financial statements this month? #UnstuckTip https://t.co/KG1YsFqLG8 pic.twitter.com/I0DBFp9W0F

— barrymoltz (@barrymoltz) June 28, 2016
Upwork
If you regularly use freelancers or have considered outsourcing some of your non-core functions, then you're probably familiar with Upwork, a leading online workplace. Their Twitter account not only shares content about using freelancers, but also about managing a distributed workforce, and everything related to the freelance economy.
How do the top #entrepreneurs get so much done? 15 #timehabits to know @DavidFinkel @Inc https://t.co/Qqeimpb656 pic.twitter.com/MsuGm4YlUb
— Upwork (@Upwork) June 22, 2016
Product Hunt
Unlike all the other accounts listed above, Product Hunt does not share valuable advice your small business could benefit from. Instead, they share awesome new products and services, some of which could benefit you. The tone might be far from serious – the team loves gifs and emojis – but the products and services they find are usually quite impressive. Not forgetting they regularly host live chats with industry leaders.
Talkdesk for Slack: Reinvent your call center, using Slack. https://t.co/UFhIqgUX7G pic.twitter.com/NCyWNbECMe

— Product Hunt (@ProductHunt) June 27, 2016
Tom Fishburne
Finally, too much information can have a negative impact on your output, so it helps to invest in a bit of humour to calm your mind. Which is exactly what you will find on Tom Fishburne's Twitter feed. Tom describes himself as a marketoonist, a cartoonist who parodies the world of marketing. And with a background in marketing, it is a field he is all too familiar with.
"Campaign Performance" – new cartoon and post on the false picture of ad metrics https://t.co/2bgHZJYOtk pic.twitter.com/A8kkZMXxBv
— Tom Fishburne (@tomfishburne) May 15, 2016
This list of Twitter accounts to follow is not meant to be definitive, and there are many other Twitter accounts that offer great advice for business owners. This list is meant to serve as a starting point for small business owners; and the advice offered by these accounts is most relevant to them, with minimal repetition of content between accounts.
Need inspiration? Here are some Small Business That Are Owning Social Media, and for more digital marketing tips for your small business, check out the essential digital marketing guide.