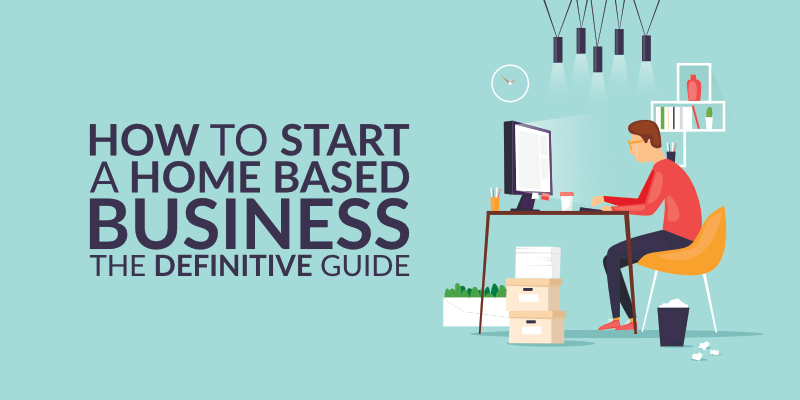 Technology has given us a new way to work; communication tools like Slack, video conferencing like Zoom and organizational tools like Google Docs and Calendar mean that working away from an office is easier now than ever before. In fact, there are a huge 38 million home-based businesses in the US alone.
The tools for setting up a website and building an online presence are very high-quality so the days of handing out flyers in your street and hoping are long gone (although this can still work for some businesses).
Many people see setting up a home-based business as a way to improve work-life balance and for some, it's the first step towards building an empire. While setting up a home-based business has many advantages it's not an easy road – it takes a lot of work to establish the business, build a client base and set up a productive environment.
This guide is designed to give you all the tools you'll need to set up the business and start generating revenue.
Step One: The Idea
This is probably the most crucial part of your home-based business journey, as setting your business up in the right niche will have a significant impact on your ultimate success. There are many factors you need to consider:
Your Skills, Knowledge, and Experience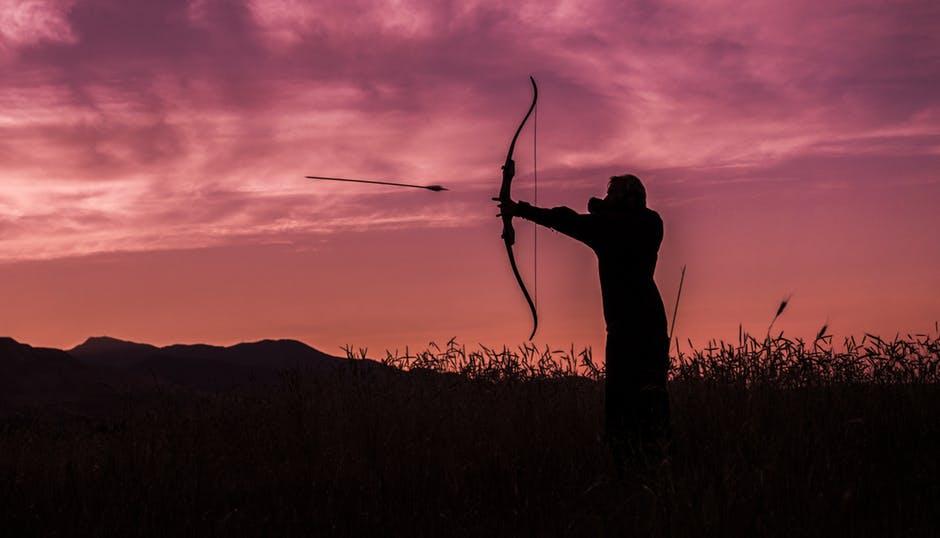 It's not essential that you set up a business in an area that compliments your skillset – many successful business people look at market opportunities before considering their skillset.
However, it makes sense that if you have strong skills they're deployed, as this can give you a competitive advantage. This doesn't necessarily mean you need to sell your skills, i.e, if you're a writer you should start a freelance writing business.
What it does mean is you should consider how your skills can help the business you're creating. For example, if you are an extrovert who is good at relationship building, setting up a business that provides the opportunity to utilize that skill makes sense. On the other hand, if you're more introverted and have exceptional attention to detail, then looking into how to start a cleaning business makes sense, as again this will play to your strengths and be a more satisfying path in the long run.
Demand and Competition
Many people start home-based businesses by freelancing; according to market-leading freelancer platform Upwork these are the top 20 in-demand freelancing skills.
You can also evaluate demand by using the Google keyword tool . This will show you whether people are searching on Google for your business idea.
Google is a good place to start to work out how many competitors there are in your chosen market. The more competition the higher the demand, but the harder it will be to stand out. You can also scope out the competition by:
Contacting your competitors as a customer.
Assessing their online footprint (Facebook, website, LinkedIn etc.).
Conducting a Google search (see below).
Let's say you want to start selling PPC services to businesses in Detroit, you can see below that it's pretty competitive. On one hand this shows that there is demand, but on the other that there are a lot of businesses you're competing with. Generally, it's good to see lots of businesses in the space because there is a lot of work to be won. This brings us to the next point: competitive advantage.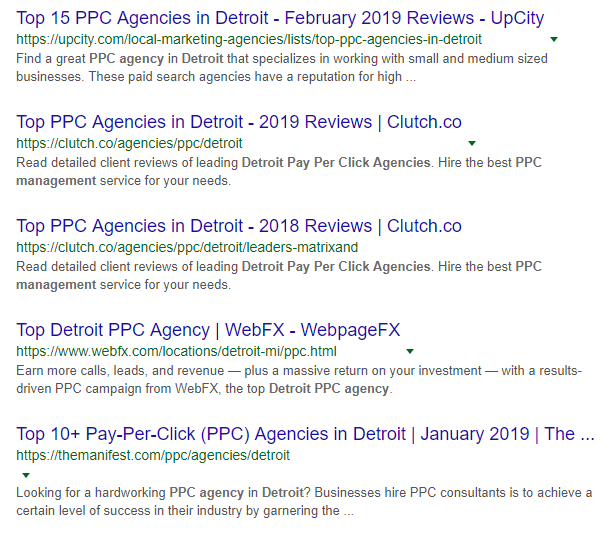 Competitive Advantage
Let's say you are selling PPC services in Detroit – as we've said the competition is high. Also, in a market like PPC, the barriers to entry are pretty low. There are a few basic qualifications you can get, but really anyone can set up an agency: this just adds to the pool of competitors.
So ideally you use a competitive advantage to stand out.
Let's say you understand the legal market well or you used to be a teacher – perhaps it makes sense to offer services to businesses in those industries first. It helps because you know about the sector and by offering a well-defined niche potential customers may be more likely to trust you over a generic agency.
Maybe your competitive advantage is a specific skill, for example, in the world of PPC perhaps you are an expert at writing ads. You may want to start by offering that subset of the service first.
Financial and Lifestyle Ambitions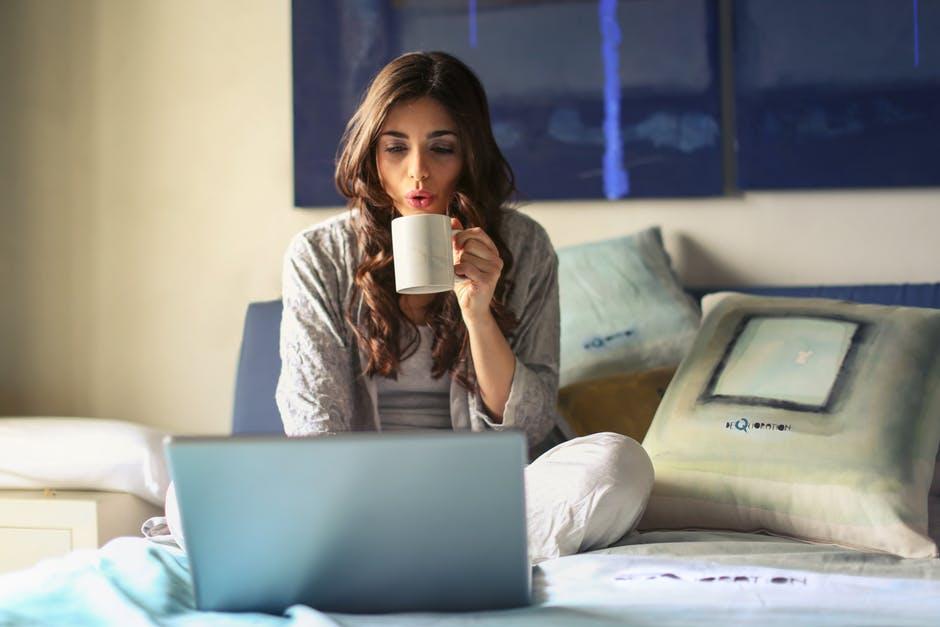 What you ultimately want to achieve from the business needs to be carefully considered. Often financial and lifestyle outcomes are not aligned.
For example, you could make $300,000 per year as a consultant which may require a lot of travel and hotel stays, whereas you may earn $50,000 as a freelance writer but only need to work 20 hours per week and can devote time to your hobbies.
Think about the endgame because it will help determine your path.
Step Two: Test Your Idea
Once you have an idea, you're ready to get things rolling. However, before you dive in it can be a good idea to test out your product or service on a small scale. This will allow you to:
See if there is a target market for your business. If you find it easy to sell your product on a small scale, there is a chance you'll be able to on a larger level too. However, if you struggle on a smaller scale, your product may need more work.
Optimize your business before starting. You may find that people like your offering, but that there are still improvements you can make. It's easier to make these adjustments after a small-scale launch than if you go all-in the first time around.
The good thing about testing out your idea is that it is significantly less risky—from both a time and a financial perspective—than launching without a test. Here are some ways that you can test out your business idea before fully committing.
Release an Early Version of Your Product or Service
Before releasing the full version of your product, it can be a good idea to produce an advance version to see how customers react to your plan. This is sometimes called a Minimum Viable Product (MVP). It allows you to find out several things about your business idea including:
If there is a market for your product.
Whether there are any problems with your product.
Which marketing methods are most effective when it comes to selling your product.
Releasing an MVP can be used for both online products such as apps and courses, as well as physical products. Although with physical products, the cost per product may be more expensive. This means you might not be able to achieve the margin you hoped for, at least initially.
An example of a company that started as a MVP is the social media scheduling app Buffer. When Lee Widrich founded the company, he released a simple version of the service that only allowed people to schedule tweets.
It is now one of the most popular scheduling platforms around and works with pretty much every social media site you can think of.
Crowdfund Your Product
Perhaps the most risk-free way to launch a product is to crowdfund it. By doing this, you'll build sales before you even create the product.
Crowdfunding is particularly effective if you already have an audience to pitch your campaign to. If you don't, it can be tough to get the campaign going.
However, it is still possible.
Canada-based finance education company Hardbacon raised $52,000 for a finance course it hadn't even created at the time. Co-founder Julien Brault put the campaign's success down to the way the company worked with micro-influencers to share a video they made to promote it.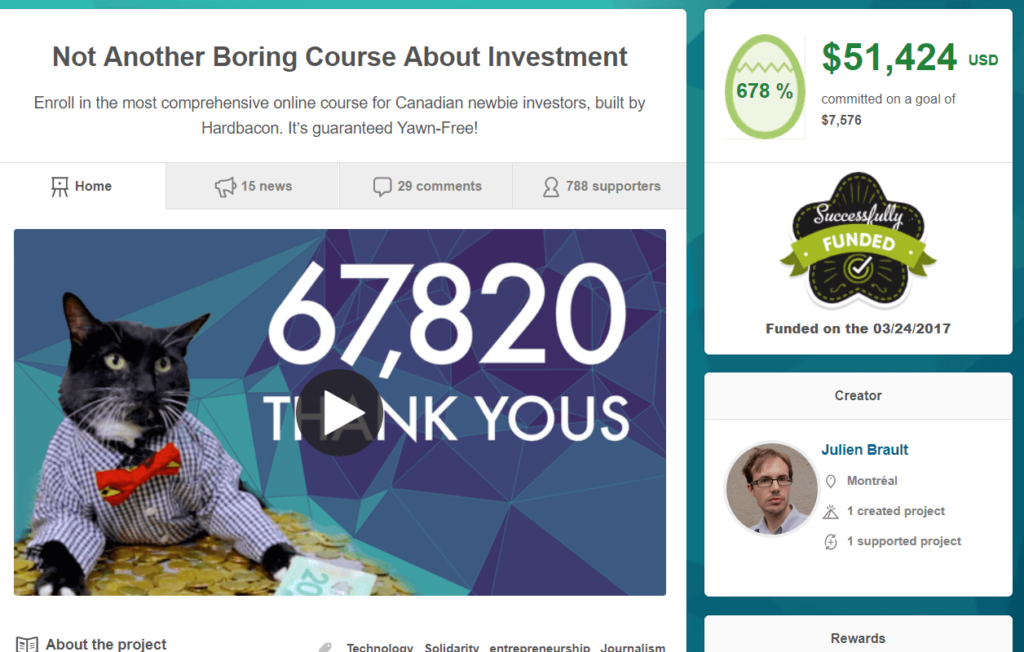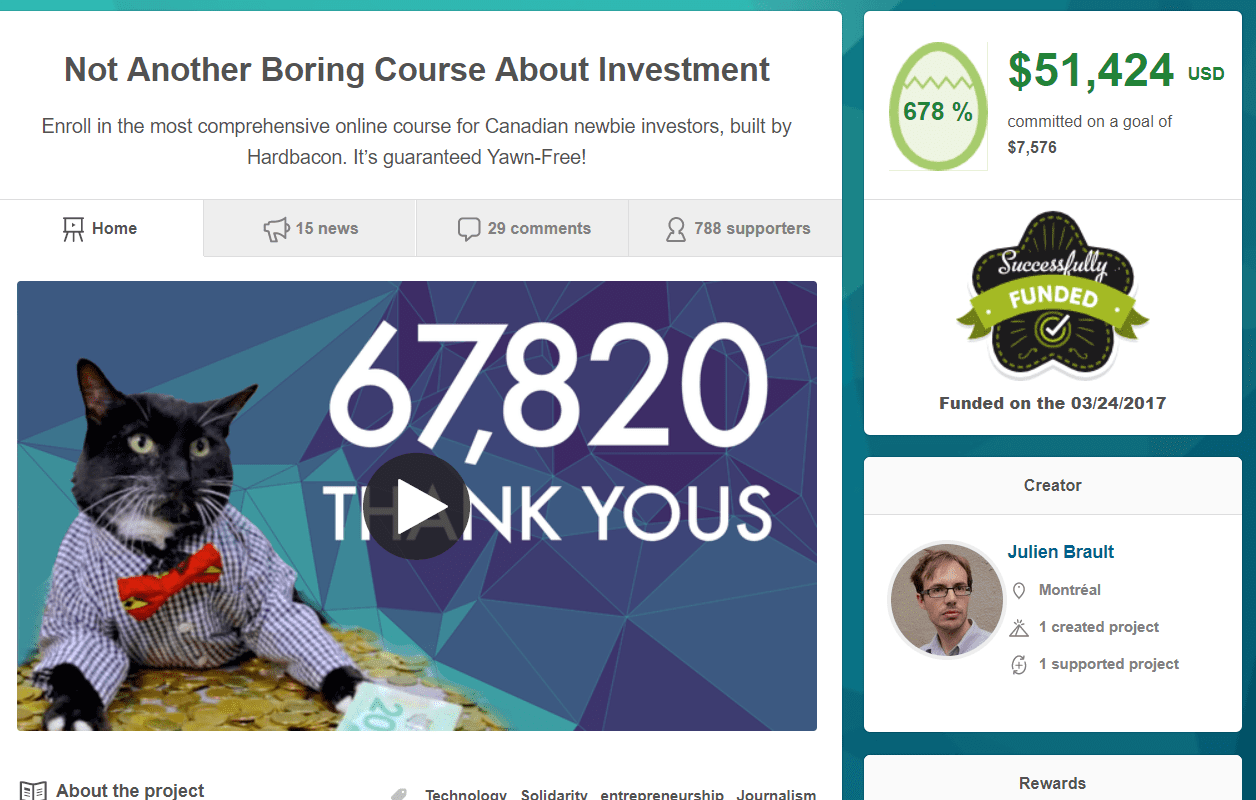 However, you should be warned that if your crowdfunding campaign is successful, there will be a lot of pressure on you to release your product.
Start to Build Your Marketing Channels Early
It's a good idea to start building your marketing channels as early as possible, even if your product isn't ready yet. Doing so can help create excitement about your product and — if done well — means you will have a ready-made client list.
You can also use this to gauge interest in your product. If people are excited about what you are building, it could be a good sign you have a hit on your hands.
One way to test this out is to offer customers something related to your product for free. For example, if you are planning to sell an online course, you can give away a free eBook that contains some of your ideas.
Not only can you use the offer to collect emails and build a base of potential future customers, but you can also get feedback on your ideas.
---

---
Step Three: Build a Marketing Plan
Having a marketing plan should make your marketing efforts more effective than if you don't use one. It will help you define your business's value, your customers, and where you should focus your marketing efforts.
We have our own full-length guide to creating a marketing plan for small businesses that you can check out here.
What Makes You Different?
Planning is just as crucial for an at-home business as it is for any other. Whether you are planning to become a freelance nutrition consultant, a web-designer or teach music, being clear in the following points will help you find what makes your product or service valuable to your customers.
First, you should dig into your product or service's Unique Selling Proposition (USP). This will help you recognize what differentiates your business from your competitors. It will also help you understand the value customers get from your product. For example:
If you want to be a party planner, what makes you different from the others out there? The fact you're local? That you focus on graduations? Or birthday parties?
If you want to sell vintage clothing online, what makes your store better than all the others? The style of clothes you choose? That all your clothes are from the 1980s? That you focus on plus-size items?
Having a clear USP is crucial as it will be the starting point for all other marketing efforts. Plus it means you can become a market leader in one well-defined niche. If 100 people love your product, then that's a great start.
Define Your Buyer Persona
At the planning stage, it is also a good idea to create a buyer persona. A buyer persona is a fictional representation of the segment of people most likely to derive great value from your product and therefore end up buying it. Your buyer persona will usually contain the following information:
Name and bio.
Interests.
What motivates them in work and life.
What goals they are trying to achieve.
Challenges they are trying to overcome.
Things in the buying process that could stop them from buying.
You may have numerous different types of people interested in buying your product. If this is the case, you can make more than one buyer persona.
You'll also need to define the pricing and positioning of your product as well as any offers you will use to entice customers. Think about your product's USP, as well as your buyer persona when defining this.
A final thing to consider is where you will sell your product or service. Will it be on your website, via a third party such as Amazon, in shops, or somewhere else entirely? Again, this will affect how and where you market your product.
Set Your Marketing Budget and Keep Track of Return on Investment
Next, you'll have to decide how much you want to spend on marketing. Services like Facebook Ads and Google Ads make it very easy for even small home-based businesses with small budgets to begin advertising.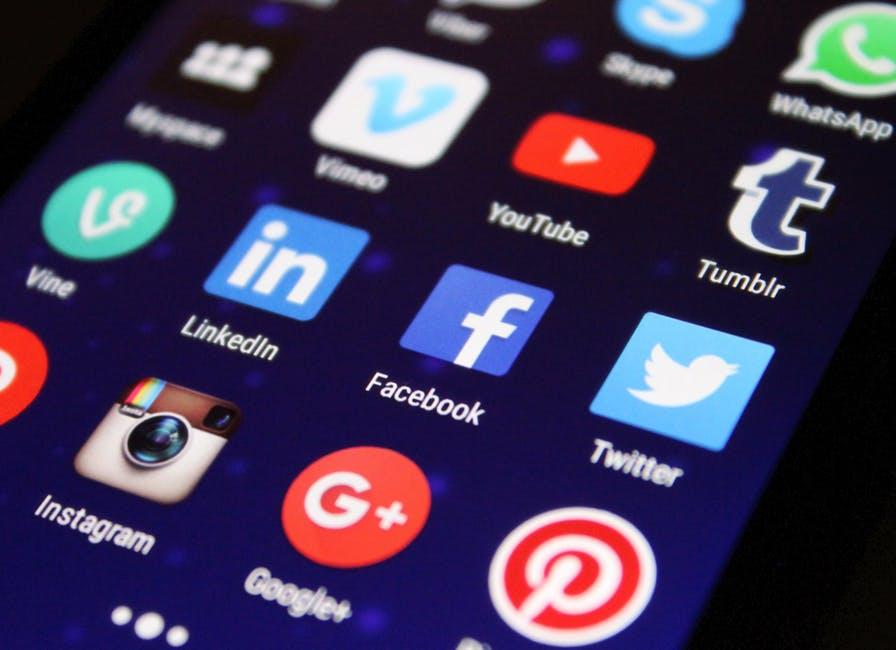 The critical thing to do is to maximize your Return on Investment (RoI). Using strategies like A/B testing— where you test out two versions of a campaign to see which is more effective — you can easily find out what works and what doesn't before you go and commit on a large scale to an advert.
If you don't have any budget at all, there are still plenty of methods you can use to market your product for free (more on that below).
Although just because a method of marketing is free, it doesn't mean it is the best use of your time.
Releasing videos on YouTube or trying to gain followers on Instagram can be a good source of leads in the long term, but in the short term, you may be better opting for a paid strategy to get customers in quickly. You need to make a clear judgement on the Return on Investment of not only your money but your time.
Choose Your Acquisition Channels
Now you've planned and budgeted for your marketing efforts; you can begin to think of the actual steps you'll take to bring in customers.
You have a ton of options for this and the best one for your product will likely be the one where you can reach the highest number of people similar to your buyer persona for the lowest price.
Here are some common channels used by home businesses.
Paid Ads
Paid ads are useful for getting in customers quickly. You can use services from Google or social media sites to release campaigns that are highly targeted at your buyer persona.
If you need help getting set up, it's possible to hire the services of an expert on a freelancing site like Upwork or Fiverr.
Another crucial part of ensuring your paid ads are effective is optimizing the page the advert leads to. An effective landing page can result in higher conversion rates than a regular page.
Content Marketing
Content marketing takes in many different types of content including blog posts, videos, and social media. The basic idea is to create content that your target audience will find useful and exciting. The content will usually be optimized so it can be found on search engines or shared on social media.
It can take a long time to build a following for your content and get found on Google. The best thing you can do to speed up the process is to create high-quality content that people want to share and link back to.
Use Your Existing Network
Using your existing network can be an excellent way to get your business started.
If you are planning to launch a freelance business from home, you may only need a couple of clients to bring in an amount of money you can live on. It may be possible to achieve this from your network alone if you ask the right people.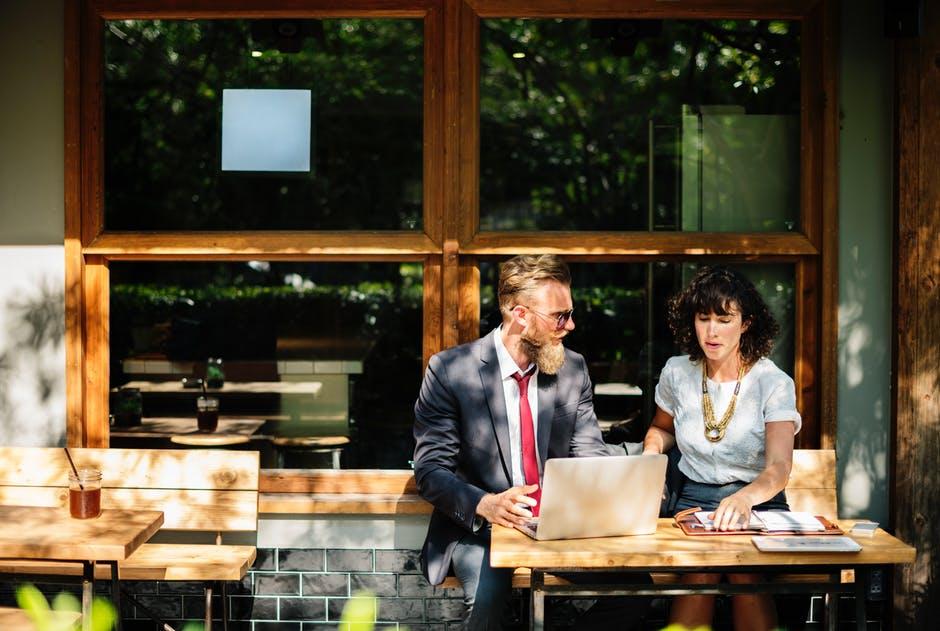 Other types of business, such as software platforms, online courses, and online stores will likely require a far higher number of customers than you can gain from your network. However, it's still a useful way to get the ball rolling.
Referral Program
Creating a referral program is another great way to build your audience for free. It also works for both on and offline businesses. The trick is to make the referral offer enticing to both the referring party and the person receiving it.
Some ideas you could use include giving out discounts or freebies to people who recommend your business, starting a points program that gives enticing benefits to those with a high number of referrals or encouraging customers to post on social media.
Use Press Releases to Gain Media Coverage
A press release can lead to your business getting coverage in the media. This can result in an increased awareness in your brand.
However, to get publications interested in your release you'll need to tell a compelling story about your product.
For example, this coffee shop owner got in the local news after the owner's son helped her build a coffee shop app (using the AppInstitute app builder ☺). This angle is far more interesting — and therefore more likely to be picked up by a publication — than a release about a new product would have been.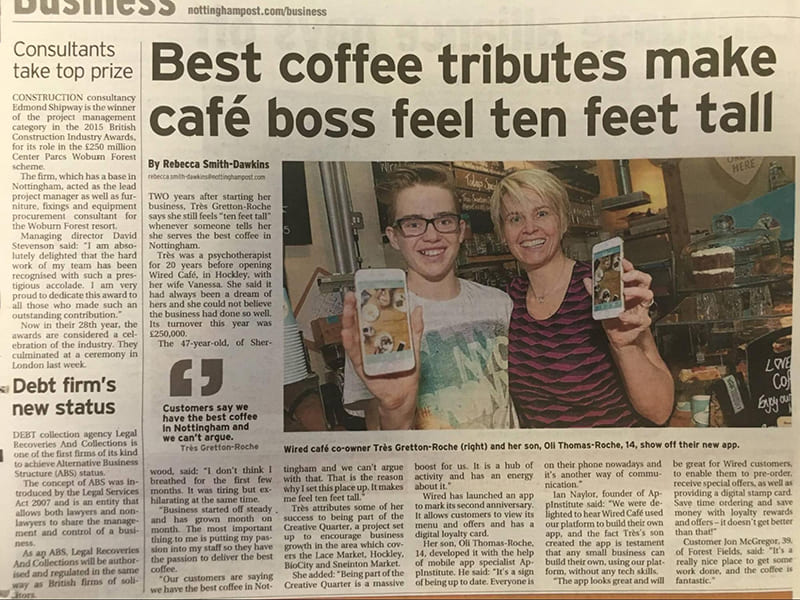 Step Four: Build Your Brand and Online Presence
Building your online presence is an important step for most home-based businesses. It can also help with branding as even if you don't directly sell things online, you'll be able to position yourself as an expert in your field. Here are some steps you can take to build your online presence.
Create a Website
The first step to getting set up online is to create a website. A website is likely to be the main hub of your online presence; it can help with the positioning and branding of your product, building an audience, unveiling new products, gaining authority in your industry, and selling your product or service.
Creating a website is easy nowadays. Products such as WordPress, Wix or Squarespace allow you to create beautiful and mobile responsive websites without much technical knowledge.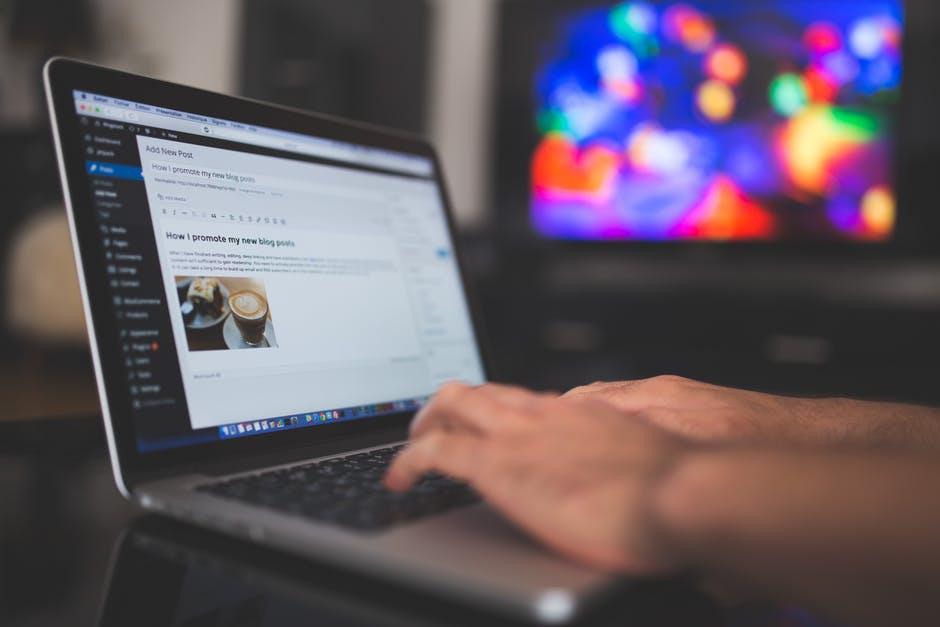 Sign Up to All Social Media Sites
Create social media accounts for your business on all channels. Even if you don't use them all — that would probably be a waste of time — it will ensure no one can use your name in the future.
When it comes to choosing which network to put your efforts into, look at where your buyer persona is most likely to spend their time and focus on that.
If you want to promote your wedding photography business, the best social media sites may be Pinterest or Instagram. On the other hand, if you plan to be a B2B copywriter, you might be better off focusing your efforts on LinkedIn.
The good thing about social media is that most companies provide in-depth analytics. This will allow you to see which kinds of posts are working and which aren't — allowing you to focus on the best channels.
Make a Content Marketing Plan
Creating content that your buyer persona will find interesting is an excellent way to get people to your website and build authority. While it may take time to be effective — especially if you are relying on SEO to get people to your site — once you gain an audience for your blog posts, it will provide an excellent stream of leads.
There is a general pattern that suggests the more content you release the more people visit your website. However, you don't have to publish content every day if you don't have the time. Instead, just work on building unique, high-quality content in areas you are an expert in.
On Kevin Mullins wedding photography website there is a strong focus on content marketing. Specifically, a blog that showcases past work with testimonials and written descriptions of the weddings he's photographed. The depth of content reassures a potential client that working with the photographer will be a positive experience.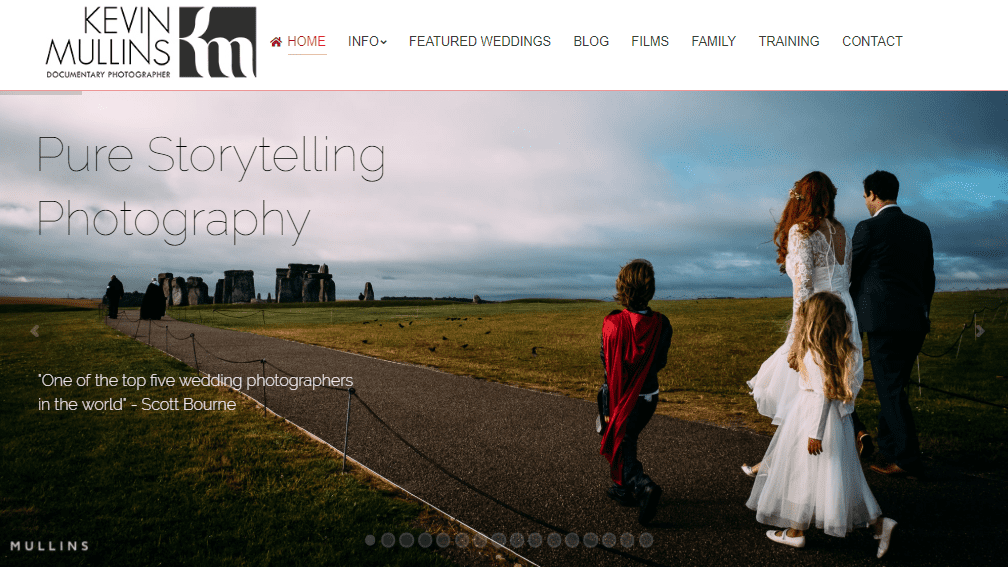 Here are some types of content you could consider:
Blog posts: both long and short form. Ensure that at least some of your blog posts are informative and not simply sales pitches for your product. Look into SEO techniques to find out how to get your posts seen on Google.
Instructional YouTube videos in an area related to your product. For example, if you want to teach English online, you could create videos about grammar lessons. Here is how to start a YouTube channel.
Create eBooks or whitepapers about issues in your industry to help build authority. You can also give these away in exchange for email address to grow your email list.
Build an Email List
An email list is a list of people who are interested in your product or service. You can use it to keep people updated about what you are doing and let them know about new products you release.
Here are some ways you can gather email addresses:
Ask people to sign up to a newsletter.
Give away freebies, such as eBooks, videos, or short courses in exchange for emails.
Create a competition that people can enter via email.
Host an event and ask people to RSVP via email.
Once you have a list, it is important that you only send out high-quality content that the recipients will be interested in. If you continuously spam people with sales messages, it won't be long before they start ignoring your messages.
Step Five: Systems and Processes
Setting up the right systems is often overlooked in the whirlwind of acquiring new clients and delivering your service. But as popularised in Michael Gerber's book the E-Myth you should be working "on your business and not in it".
Working 'in' the business is probably the number one trap that new home-based business owners fall into.
It's very tempting to get stuck into delivering a great service, but this shouldn't be at the expense of a robust business operating system. Let's look at three key points:
Communication
Information
Scheduling
Communication
Working on a home-based business can feel a little bit like you are working in a silo. Modern communication tools help pass information around the company, but it's worth thinking about the most optimal way to communicate with team members or freelancers.
Michael Dunlop is the COO of Linkbuilder.io and explains how their systems are a vital foundation in delivering exceptional results:
"We have a distributed team and run a large number of complex projects, so effective communication is vital. We have set up collaboration on Google Drive which means that everyone has the right information when they need it. We also use Slack which is a helpful tool for streamlining workflows.
We've found that once you get the communication and workflow right, then there are huge advantages to having a home-based team. Everyone is productive and time is used well."
Information
You need to make sure key information is accessible when you start a home-based business. It's tempting to rely on post-it notes and a calendar, but a well-developed CRM system will help you stay organized with client projects and business development.
Ross Metcalf of Software Path explains how a good CRM can add huge value to your business:
"A good CRM is an excellent investment even for a one-person business; administrative tasks take up a big chunk of time for small businesses – a CRM will not only save time it'll direct the user to the most pertinent tasks. Becoming efficient at sales and project management can be the difference between success and failure.
It is tempting to postpone investing in a CRM until the business is more established, to save important funds. My argument would be that a good CRM helps you grow faster and having the right system in place from the beginning means you don't need to spend time deploying one when the business is operating.
There are some very low-cost CRM's that have small businesses in mind, so my advice is to spend a little time investigating the options and seriously consider a small CRM investment as early as possible."
Scheduling
In addition to Ross's point in the previous section, scheduling is critical to the success of a home-based business. Because there are so many tasks to work on it's important you work on the most essential tasks. The book Essentialism: The Disciplined Pursuit of Less by Greg McKeown is a great starting point for thinking about how to streamline your schedule.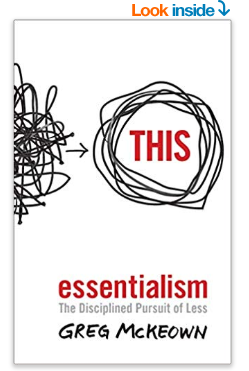 Image courtesy of www.amazon.com
Reece Haines-Aubert, founder of Haines-Aubert Photography obsessively focuses on getting the most important work done first:
"When I first started my business I was being pulled in many different directions. There were projects to manage, leads to follow up on, marketing to complete and a big pile of administrative tasks. To work through this task list, I employed a few strategies.
Firstly, I always did the most important tasks first every day; secondly, I hired good quality help for areas like accounting and social media marketing; and finally, I kept detailed lists and used my Google calendar to block out time."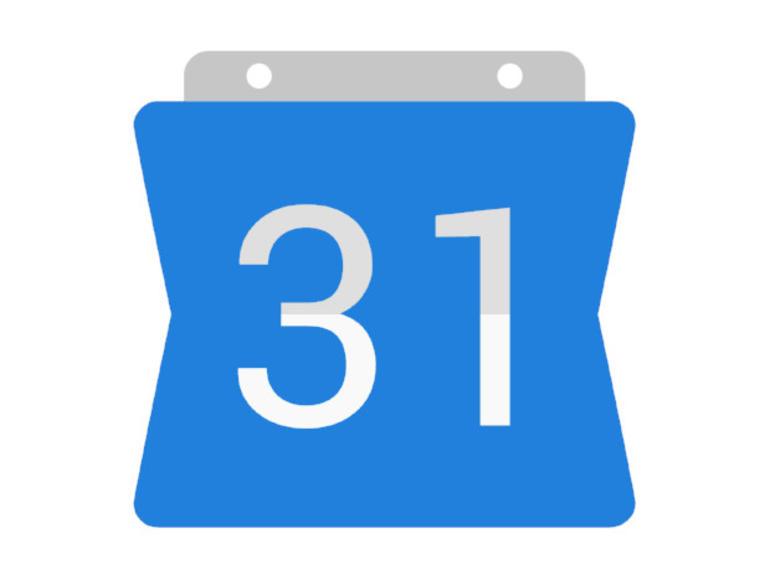 Image courtesy of www.techrepublic.com
Logistics
Most people that start home-based businesses are surprised by the volume of administrative tasks they need to complete. Financial planning, accounting, company registration and setting up a home office are tasks that employees don't need to worry about – but when you start your own business it's on you to get these areas right. Let's look at a couple of key areas:
Financial Planning and Accounting
IT
Home Office
Financial Planning and Accounting
Getting the financial infrastructure in place can be challenging. Considering bookkeeping, taxes and regulatory reporting can be intimidating whatever country you're operating in.
There are huge financial advantages to starting a home-based business. Jon Green, director at Approved Accounting explains why the model works well:
"Being home-based is a great way to start. You save a lot of capital on office space and new technology means you can be competitive with bricks and mortar businesses – whether you are an online retailer or an agency.
There is great software available to set budgets, manage your bookkeeping, file accounts and calculate taxes – we use Xero.
From our experience, if someone is looking to take the first steps into their own business then from a financial perspective being home-based makes a lot of sense."
IT
For non-technical people setting up IT can be a challenge. Getting the right hardware, setting up reliable internet, email accounts, software packages, web addresses, and hosting can all seem quite overwhelming.
Here are a couple of resources to get you started:
WordPress: Great for setting up websites – but you need some expertise.
Wix: You can set up a website with no technical skill.
GoDaddy: The best choice for domains and hosting – really good customer service.
247 Techies: Very low-cost outsource IT support, good value for money and handy if you run into technical problems or just need your PC tuned up.
G Suite: Email and cloud storage.
AppInstitute: Our app builder is perfect if you need an app for your business.
Home Office
Setting up the right environment is important – there are myriad distractions at home, and you'll need a space where you can focus on work.
Ben Budden, Founder of www.benbudden.com,a design and art direction company has an interesting take on home-based working.
"I wanted a space that I could associate with work and be free from distractions. I had an office in the house, but it never felt exclusively like a workspace – our cat running around didn't help. So I looked at options and decided to build an office in the back garden.
With no DIY experience but a few helpful friends, I took a month off work and managed to construct an office for a really reasonable price.
It's got plenty of light, feels like my workspace, and I'm so much more productive now than ever before. I know it seems like a big step, but I'd highly recommend it."
Conclusion
Setting up a new business can be daunting but if you choose the right niche, plan diligently and execute consistently, a home-based business can be highly rewarding.
Paul Graham in his essay 'You weren't meant to have a boss' gives his view on the value of working for yourself – he's talking in the context of launching a high-growth technology startup, but many of his comments on working for yourself are prescient to people starting home-based businesses in any discipline.
Good luck with your home-based business adventure!
Interested in starting a reseller or white label business? Check out our rundown of the best white label software options or our own White Label App Builder.
---