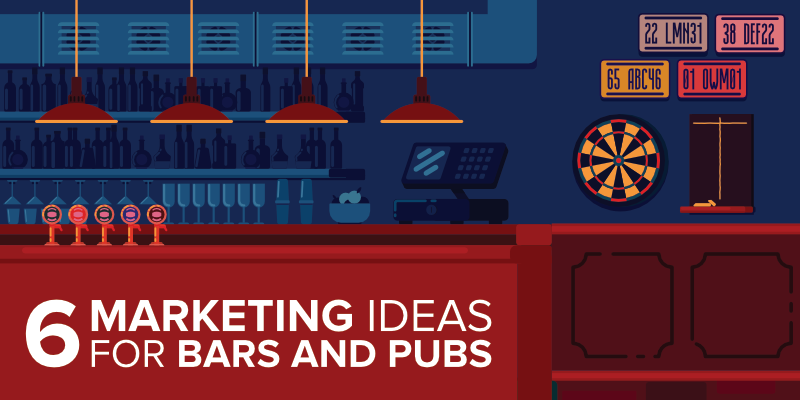 It's a difficult time for pubs and bars, pubs especially. In desperate times, you have to use all of your wit and will to come out on top- which is how you've arrived at our post. Fortunately for you, there are plenty of great ways to market a bar or pub. These are just a few of our top bar marketing ideas.
1. Take Advantage of Social Media
Our first tip is to start using social media to your advantage. If you're not maximising the number of views on your posts or follows on your account, you're missing out. Here are just a few of the best ways to make the most of social media:
Post a wide variety of content. This could be anything from videos to pictures, discounts, infographics on relevant topics… Anything, or at least anything that can grab a reader's attention.
Use keywords in your posts. These are terms like 'bars in Manchester' or 'pubs in Lincoln'. They're going to help your Google search ranking, which will mean more people find you and come to you instead of a competitor.
Run raffles and prize draws through social media to create a buzz around your bar or pub, and get more people to follow or join your group.
Focus on just one or two platforms for the time being, and think of your audience when you're considering which platforms to use. If you cater to a younger audience, choose Twitter and Instagram. If you're thinking of an older audience, go for Facebook. Or just go with all three- the only issue is making enough time!
Another platform to consider is Bloc. A social events platform that actually pays their users to attend bars and pubs.
2. Theme Nights Make Money
This is a classic trick to get people through the doors, especially on quiet nights. Having themed nights- whatever the theme might be- is going to put you on the radar of a whole host of new customers who might never have thought of visiting.
You have a choice when it comes to theme nights. You can either focus on one, and be the karaoke bar or the singles bar. Or you could have a rotating schedule, with Ladies Night on the first Friday of the month, and Karaoke on the second Friday of the month. Both approaches can work, so there's no problem with just jumping right in and setting one up as soon as possible.
3. Sell Unique Drinks
What you choose to sell is up to you. But the more unique your bar or pub, the better. The best way of making your establishment unique is by offering drinks that you can't get anywhere else.
As a bar, sell a variety of cocktails. Maybe even have some with secret recipes, so that your customers have to keep coming back for more!
As a pub, stock a wide variety of beers, not just Heineken or Carling. Give a chance to some local microbreweries to showcase their unique ales at your pub.
4. Pay-Per-View Nights Make Even More Money
Not quite a theme night, but just as important, Pay-Per-View can make your bar or pub a shedload of cash over the course of an hour or two. The cost can be hefty- a couple of hundred pounds or more- but the money you'll bring in will dwarf that.
Take the David Haye v Tony Bellew fight last year: Sky estimated that 600,000 people watched the fight while they were out on the town. Some pubs report double, triple and even quadruple their normal Saturday night takings. That's nothing to sneeze at.
The trick is to show fights (or whatever else might be on Pay-Per-View) regularly, rather than just as special one-off occasions. That way, people will know that your pub or bar is the place to go whenever there's a big sporting event.
5. The 'Shop Front' is Key
Again, this is something that's so important, that people just don't think about. Your signage is the public face of your business. It's the first thing that people see before they come in, and the last thing they see at night. It's also the only impression that people get of your bar or pub if they don't come in.
Pubs are, funnily enough, the best example out of any industry. So many pubs have old, creaky signs, maybe one or two boarded up broken windows, and a desperate need for a lick of paint or two. When somebody walks past your pub, well, let's not publish what they're probably thinking!
Bars suffer from the same problem. If you're marketing your bar to a younger audience, it has to look good on the outside, well-lit and interesting. If you're marketing to an older audience, they're probably in the mood for a more easy-going time. Your 'shop front' can help you capture whichever market you prefer.
6. Build Your Very Own App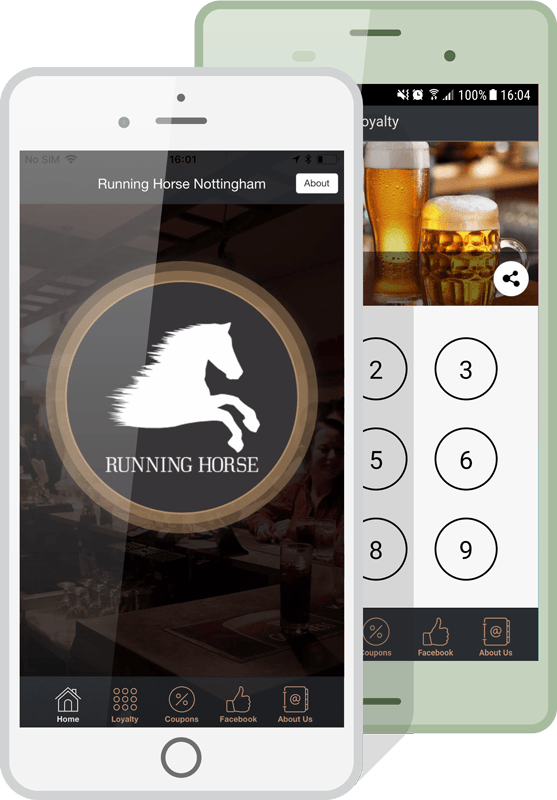 Last but not least, have you considered building your very own pub/bar app? You probably haven't; you're busy enough as it is! But building an app has never been easier or cheaper. In fact, you can do it yourself online for free. Here's how.
Free online drag and drop editors allow you to create custom-made designs from scratch, or use tempts ready-made for your industry.
You can choose your own colour scheme, upload your own logo, and choose which tabs/pages to include in your app.
Once you've outlined a design, you can fill in the content at your leisure. Or, if you would prefer, you can have both structure and content done for you by a professional at surprisingly low rates.
You can do so much with an app. You can have pages filled with all the information that your customer might need, from opening times to how to find you. And to get people coming back for more, you can run regular offers just for people who download it.
So, those are our top bar marketing ideas. What sort of marketing campaigns do you run for your bar or pub? Drop a comment below and let us know!
---