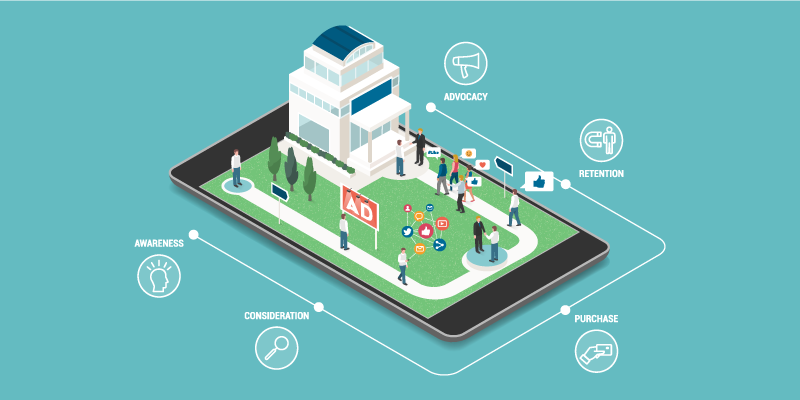 In a new study by SessionM, they look into how smartphones are revolutionising the customer journey and how/why they are so essential in people's lives.
SessionM surveyed their network of over 4,000 smartphone users in a two-part survey.
Some Key Statistics:
71% of consumers indicated they used their smartphone more often than their laptop
86% of people use their phone for two or more hours
27% of people use their phones for 6+ hours per day
70% of people use their phones for calls and texting
54% of people use their phones for playing games
Women are 13% more likely to browse and post on social media than men
Using Smartphones for Shopping:
In the past three months, 84% of respondents have shopped or browsed via their smartphone
91% of people used their smartphone for retail activities, such as:
59% to find store information like hours of operation
51% to find promotions and coupons
51% for researching a specific product
48% for making a purchase
Travelling Changes Mobile Habits:
App usage within particular categories increases significantly when travelling compared to when at home. For example:
23% increase in using map Apps like Google Maps
15% increase in transportation Apps like Uber or Lyft
17% increase review and recommendation Apps like Yelp
20% increase in travel and hotel Apps like AirBnB or Hotels Tonight
15% increase in reservation Apps like OpenTable
App categories that decreased in usage:
10% decrease in shopping Apps such as Gilt or RetailMeNot
4% decrease in utility Apps like Weather or Calendar Apps
Mobile Apps Aren't Going Anywhere
The majority of people use mobile Apps and mobile web or browsers.
94% of respondents use mobile Apps and mobile web/browsers.
36% of people spending more time using Apps compared to just 16% using mobile web.

Page Loading Times
As long as delays are reasonably short, connectivity and the ability to load page data quickly is not an issue for the majority.
35% of survey respondents were willing to wait 3-5 seconds for a page to load before abandoning the App or website
12% would only be willing to wait 1-2 seconds
Women were 5% less likely to wait 1-2 seconds before leaving.
Download the full study below for more insights into how smartphones are revolutionising the customer journey.
It's a Mobile-Eat-Mobile World: How Smartphones Are Revolutionizing the Customer Journey
---
From the evidence put forward from this study, it clearly supports the need for smartphones in our everyday lives. It's important for businesses of all sizes to acknowledge this and make sure that they are accessible on their customer's, and potential customer's, smartphones, whether that be via an App or a mobile-friendly website.
To learn more about how your business can take advantage of mobile and provide an App for your customers, visit our website and sign up to start using our App Builder platform for free and start building your App today!